Stroke nurse navigator provides both care and comfort
Dinah Nicholson never imagined she was at risk for a stroke. She doesn't smoke, maintains a healthy weight and walks several miles every day.

But in May 2021, she had a mini-stroke – a transient ischemic attack (TIA) – and was taken to the emergency department at Providence St. Vincent Medical Center. Kishan Patel, M.D., consulted on her care.

Because she didn't have any obvious risk factors, Dinah was given a Zio patch, a small heart monitor used to diagnose irregular heart rhythm. When the first patch didn't indicate any problems, Dr. Patel "went with his experience and knowledge and persisted in finding out why I had a TIA," said Dinah. A second patch indicated she has atrial fibrillation, a quivering or fluttering heartbeat. She is thankful Dr. Patel didn't give up.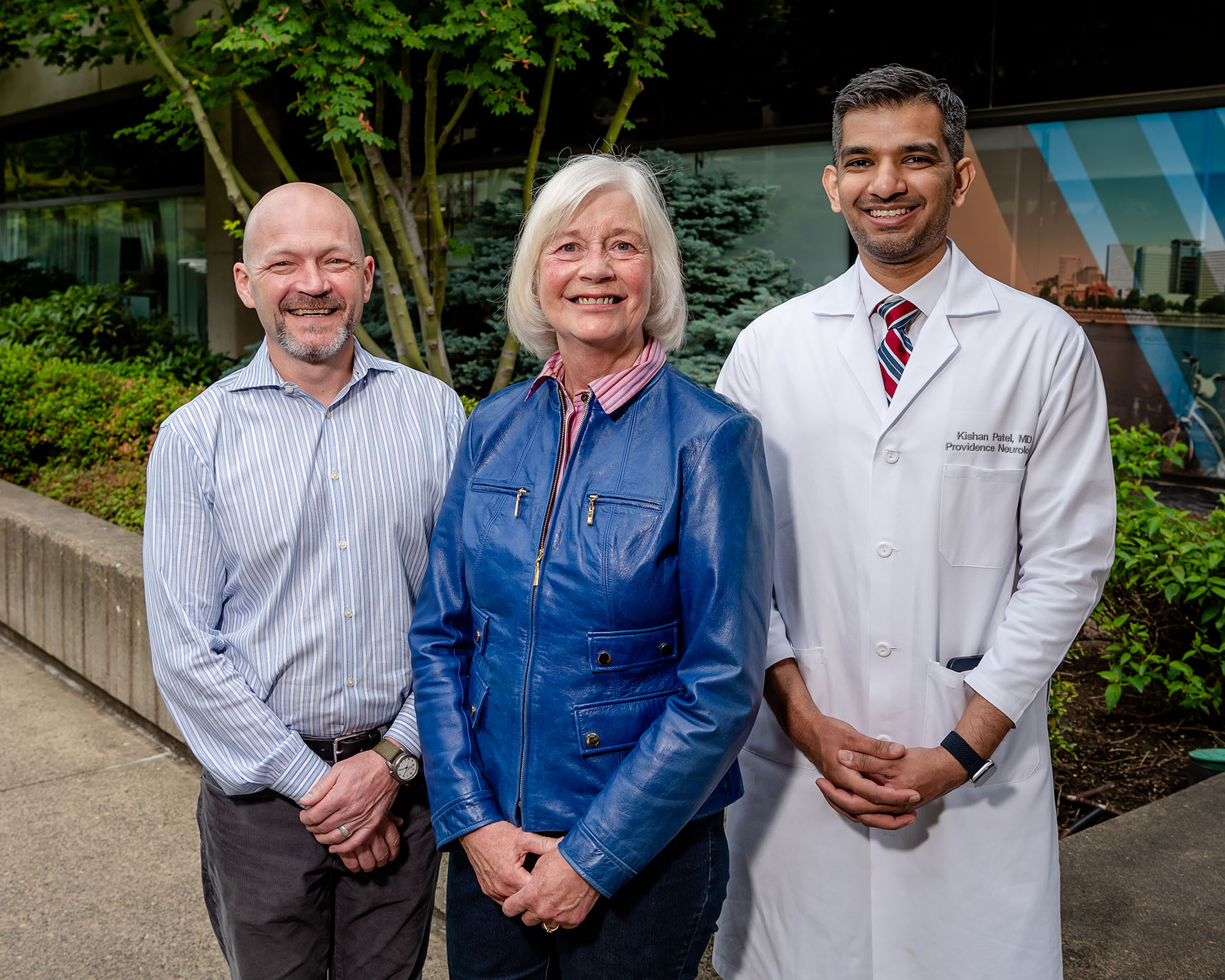 Darren Larsen, RN, BSN, has been the stroke nurse navigator since 2017. He makes sure that patients have a contact at the hospital when they move from an inpatient to an outpatient setting. He reviews every stroke or TIA patient who is discharged from the hospital and follows up with many as possible. "I review a series of things with them such as their follow-up appointments, medications and their stroke risk factors. I enjoy helping patients understand what to expect after their stroke and, when needed, help them determine if they need additional care."

Whenever Dinah has questions, she knows she can get a quick answer from Darren. When she was having trouble with some side effects of her heart medication, Darren was able to tell her what was happening and what she should do. "Even though I was scared and worried, his response time was so great, it reassured me and helped me to relax."

The generosity of donors allowed the Brain and Spine Institute to create the nurse navigator position and continues to support patients like Dinah.