Specialized forensic nurse examiners support our most vulnerable patients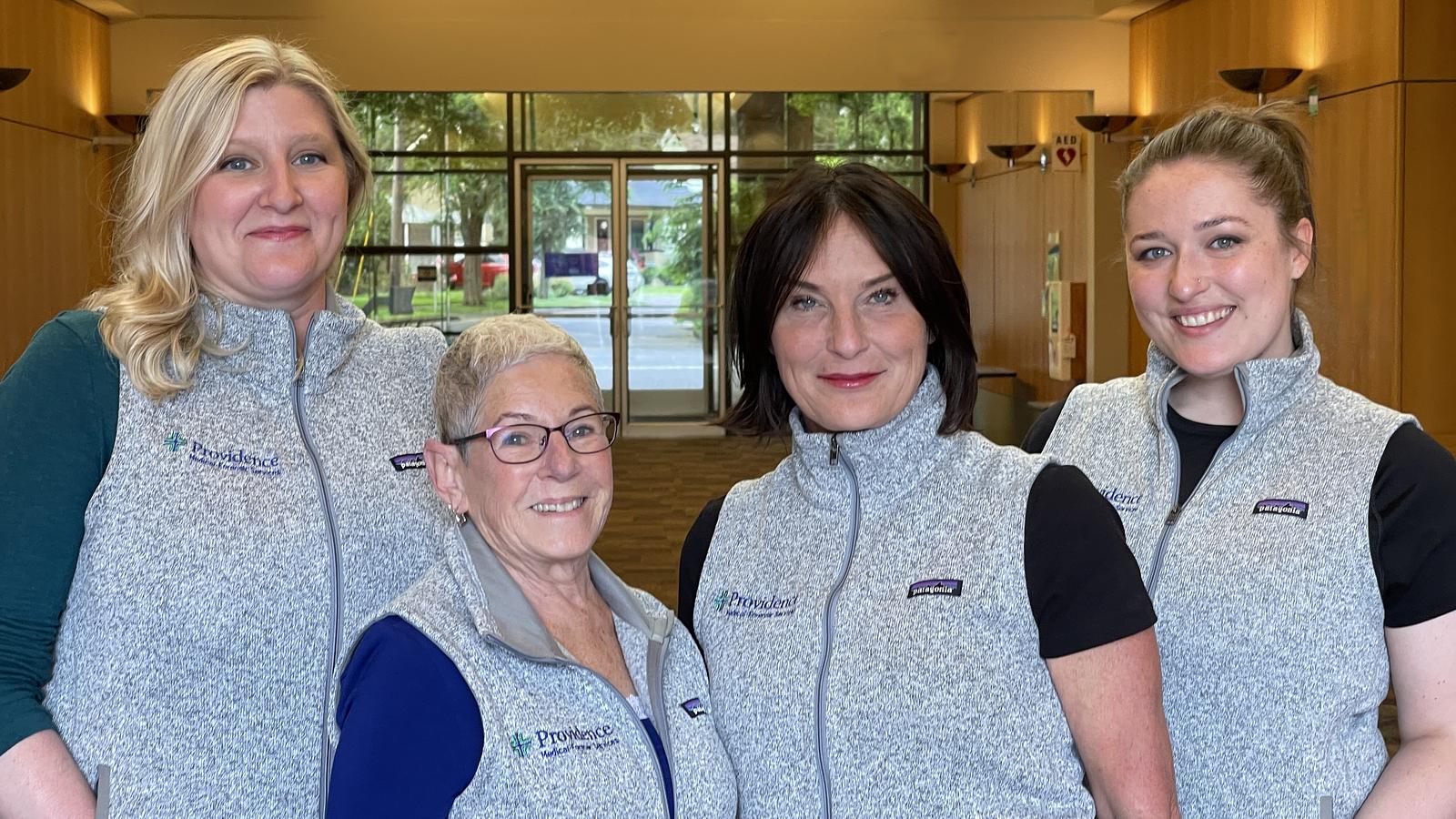 Forensic nurse examiners: Katie Schafer, Susan Carson, Brigitte Montgomery and Theresa Muncy. Not pictured are team members Savannah Powell and Kim Kabat.
Providence Oregon now has a team of dedicated, specialized forensic nurse examiners that works with patients who seek help during one of the most vulnerable times of their lives. Generous support from our donors helped make this possible – thank you.
Providence forensic nurse examiner nurses respond to sexual abuse cases, violent crimes, human trafficking and all forms of domestic violence. They work with law enforcement, advocates and the judicial system. Earlier in 2022, the forensic nurse examiner program expanded the role and training for nurse examiners who previously specialized in sexual assault.
The job is complex, but the objective is clear: Care for patients experiencing unspeakable trauma, while also working to make sure others don't have to go through similar pain.
The nurses use special equipment to collect evidence and can help patients connect with law enforcement – if and when the patients feel ready to do so.
"They're not going to be judged, they're going to be believed, and they are going to see a nurse who is truly an expert in the field and knows how to take care of them, and they don't have to be afraid," says Theresa Muncy, RN.
KPTV - Providence forensic nursing team
https://www.providence.org/news/uf/676876785?streamId=5864280