Les Wallace Gets a New Heart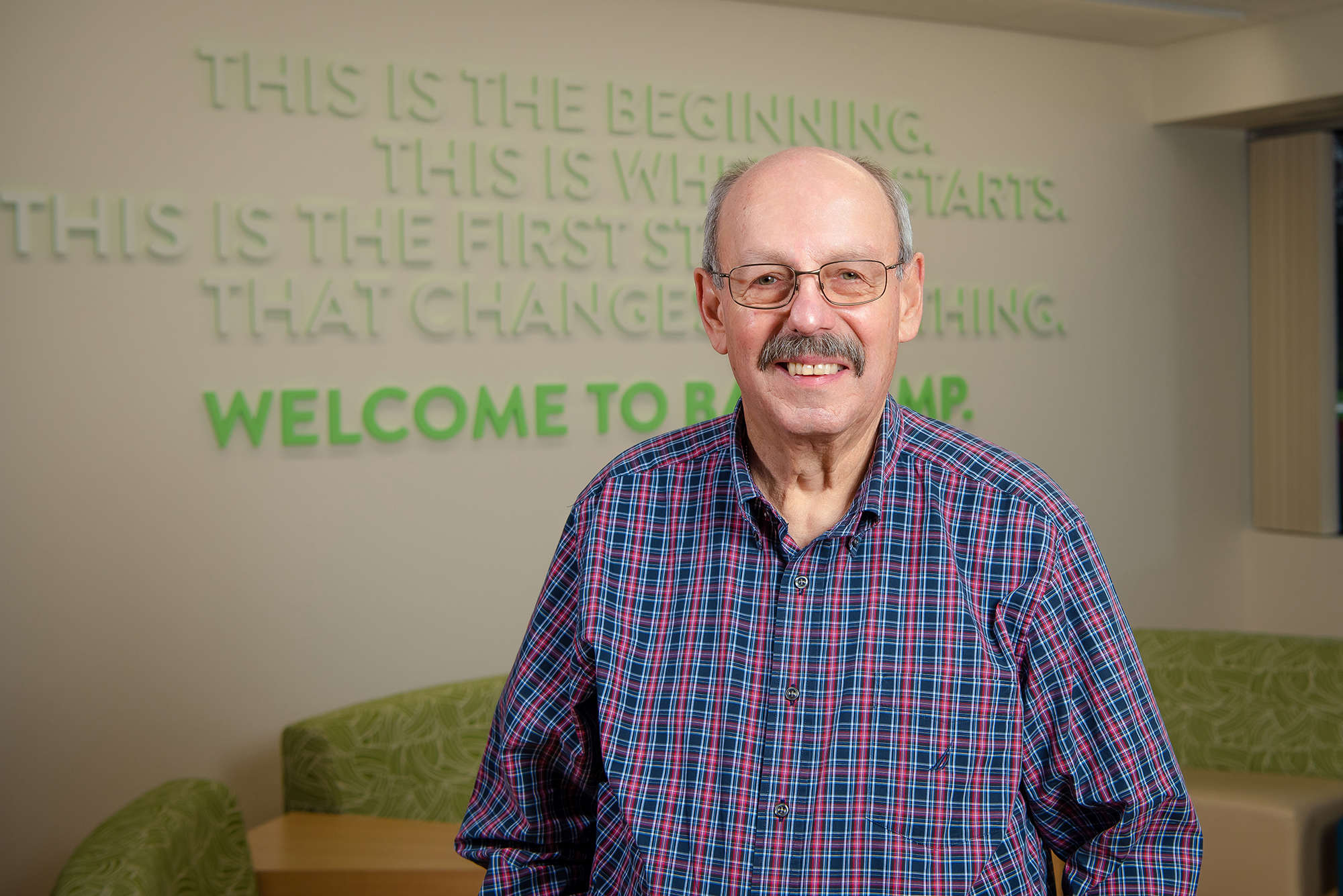 After receiving a new heart, Les Wallace thanked his care team with hearts of their own.
Not a trick
On Halloween 2020, Les Wallace was given an unforgettable treat. After spending six weeks in the hospital, he learned he would be getting a new heart.
How did he get there?
At age 70, Les' heart was slowly failing. He'd had a pacemaker/defibrillator installed and received many catheter ablations and cardioversions—procedures that attempted to get his heart to beat normally—but his heart continued to struggle.
Les' cardiologist Jenna McKay, M.D., suggested he get a right-heart catheter assessment to see how well or poorly his heart was working. When he went in for the procedure, the surgeon, Josh Remick, M.D., asked what he did the day before and if he'd taken a nap. Les reported he was in his workshop most of the day and felt fine.
Dr. Remick was surprised by Les' answer because the test revealed his heart was in bad shape. Dr. Remick brought in Jacob Abraham, M.D., medical director of the Center for Advanced Heart Disease, who also quizzed Les on what he had done the day before. "If there's something going on in there, I guess I don't really notice it," Les replied.
And then came the unexpected. Dr. Abraham told Les he was being admitted to the hospital right then. Les' heart function was so poor he was now a candidate for a heart transplant.
Waiting for a heart
Les spent the next several weeks in the hospital undergoing tests and waiting for good news. He went home for just a few days to get his affairs in order. "That was the scariest part," said his wife, Arliss.
What helped Les endure was the care and concern he received from his medical team. Thanks in part to his daughter-in-law, Julie, everyone on the unit got to know Les. "Julie created a board that had all kinds of information about me – my hobbies, my Navy picture, photos of my grandchildren," said Les. "The doctors would look at it, the nurses would look at it. And they'd ask about this picture or that one."
Les received his new heart Nov. 1, 2020. The surgeon, Kevin Koomalsingh, M.D., surgical director of Providence's heart transplant program, told Arliss that when they put the new heart in, "It got along just great."
Hearts for his heart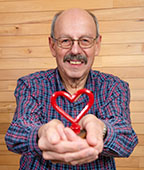 Les is forever grateful for the team that gave him a new heart. When he spotted some metal hearts in an architectural catalog, it gave him an idea. He created bases for the hearts and had a friend powder coat them. In February 2021, he gave the special hearts to everyone who helped him through the process, first to the transplant coordinators and support group and then, on Valentine's Day, to the doctors. "I couldn't ask for better care," he said.
Today, Les is back to welding art sculptures, doing yard work, traveling in his RV, spending time with his family and enjoying a new lease on life.