Kathryn M. Smith Memorial Fund to foster Innovation in Brain Cancer Research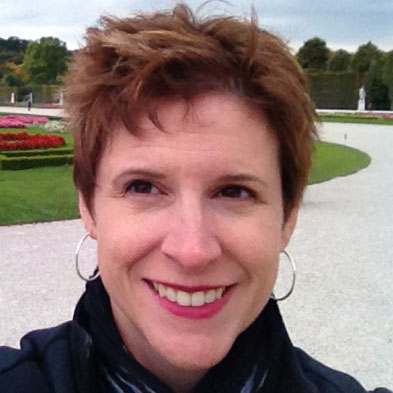 Kathryn Smith was enjoying a successful 25-year career at Nike, traveling the world and making lots of friends along the way, when she was diagnosed with cancer. This bright, thriving woman was 47 years old when she learned she had a fast-growing, aggressive type of brain cancer called glioblastoma multiform. In just seven months, the cancer took Kathryn's life.
In December 2022, Larry and Margaret Smith established the Kathryn M. Smith Memorial Fund for Innovation in Cancer Research in honor of their only child. "We thought long and hard about what we could do to honor Kathryn's life, and how to use the resources she accumulated by her hard work and left to us. This was the first thing that made sense. We think she would want to support research that may help someone else one day."
Kathryn graduated with honors from Portland State University with a double major in French and International Studies. She pursued a career in international business, which led her to Nike. Kathryn became a licensed customs broker and frequently traveled to Washington, D.C., as well as Asia in support of Nike's import and export needs. In the athletic environment of Nike, Kathryn thrived as a runner. She participated in multiple half marathons around the world including those in Sydney, Australia; Cardiff, Wales; and Mexico City, Mexico. Some of Larry and Margaret's favorite memories are of their daughter racing.
Despite more than 40 years of brain cancer research, only one in three patients diagnosed with an aggressive form of brain cancer will survive more than five years. This is because treating brain cancer with pharmaceuticals, like chemotherapy, are blocked by the blood-brain barrier. And radiation and surgery can damage surrounding brain tissue responsible for essential functions. The team at Providence Brain and Spine Institute is focused on translational research efforts, which uncover and test promising new treatments for aggressive brain tumors. Kathryn's fund will provide critical resources for brain cancer research.
"By increasing our understanding of the blood-brain barrier and various immunotherapies, we can develop more effective treatments," said Prakash Ambady, M.D., medical director, Providence Neuro-Oncology.
To learn more about brain cancer research at Providence or to make your gift to support Brain Cancer Research,
click here
.
About Providence Neuro-Oncology
The vision for the Providence Neuro-Oncology program is to care for the whole person, before, during and after treatment, to help people live longer with brain cancer, and to create and participate in in brain cancer research to find effective treatment options that do not damage the brain.