'I think it's pretty wonderful,' says Providence Valve Center patient
Salem resident Sharon Petersen, 78, is all too familiar with severe heart disease. She has had two triple bypasses and several other cardiac procedures. Her mother, grandmother and adult daughter all died of heart disease.

Despite the heartache and health challenges, Sharon remains sunny and upbeat. In May 2021, she underwent an innovative procedure at Providence Valve Center called transcatheter mitral valve replacement and repair, or TMVR.
The technology is available only through clinical trial and is used to treat patients whose heart's mitral valve doesn't open or close properly, causing a backup of blood into the lungs. TMVR allows the mitral valve to be replaced without having to do open-heart surgery.

Providence Valve Center, a part of Providence Heart Institute, has performed nine of the procedures since May 2021. Donor support helps make new treatments and clinical trials like this possible. Sharon was the institute's second patient to undergo TMVR.

"I think it's pretty wonderful," Sharon says, adding that the recovery time was easier than any of her other heart procedures. She had her first triple bypass at Providence St. Vincent in 1983 and 13 years ago had her second one. In 2020 she had transcatheter aortic valve replacement (TAVR) at Providence St. Vincent.

"In the spring of 2021, she was quite ill and was in overt heart failure, and we admitted her to the hospital. By May, she was in a clinical trial and successfully underwent the TMVR procedure," says Christine Carey, a physician assistant who is part of Sharon's valve center provider team.
"For this surgery, I started perking up about six months after I had it done," Sharon says, adding that she's made a good recovery though still feels fatigued at times. She likes to stay active – spending time with her husband of 58 years, working in her garden and walking in her neighborhood.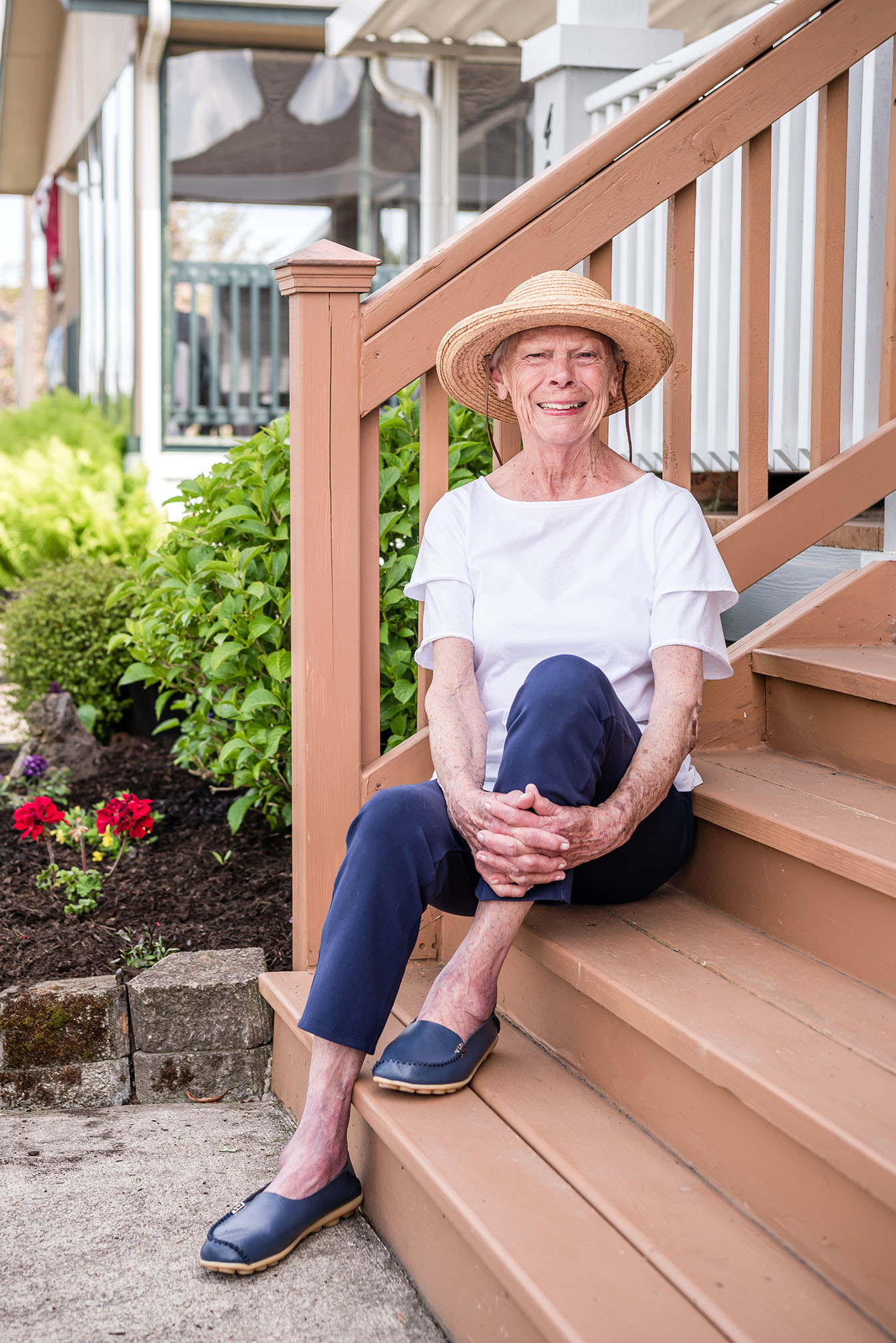 Providence Valve Center doctors include Ethan Korngold, M.D., Brandon Jones, M.D., Eric Kirker, M.D., and Craig Walsh, M.D. "I absolutely adore my valve team," says Sharon. "They were wonderful, and it's enjoyable to have conversations with them. They've made my life pretty easy."