Generous gift to turn tragedy into hope
In 2005 David Heller, a star on his high school basketball team, went to bed and never woke up. The 17-year-old was struck down in his sleep by hypertrophic cardiomyopathy (HCM), a condition caused by abnormal genes affecting the heart muscle. Last month a foundation created by his parents announced a gift to the heart institute that will help others with HCM through genetic counseling and research.
David's death was every parent's worst nightmare. "It was surreal," said Jeff. "You get up thinking you're going to work and by the end of the day you've paid for a burial plot, planned a funeral and met with the coroner."
"You always think that, when your kids get home, they're safe. But he wasn't," added Bev.
As many as one in 500 people may have HCM, which causes the walls of the heart to thicken and increases the risk for abnormal heart rhythms, blood clots, stroke and heart failure. Rarely, as it did for David, HCM can lead to sudden cardiac arrest. In fact, HCM has been regarded as the most common cause of sudden cardiac death in young people and athletes in North America.
David's death might have broken some families. But not the Hellers. Jeff and Bev formed the David Heller Foundation and raised money for heart screenings for teenagers and defibrillators in local schools.
"We have a lot of faith," said Bev. "We never blamed each other. And we said early on that we would do everything we could to remember him."
On August 27, at the foundation's annual dinner and auction, the family announced a gift to the heart institute's HCM center, now named after David. The center is led by Sriram Ravi, M.D. The foundation's gift will expand availability of genetic counseling for HCM as well as research into the condition by the institute's Center for Cardiovascular Research, Analytics and Data Science.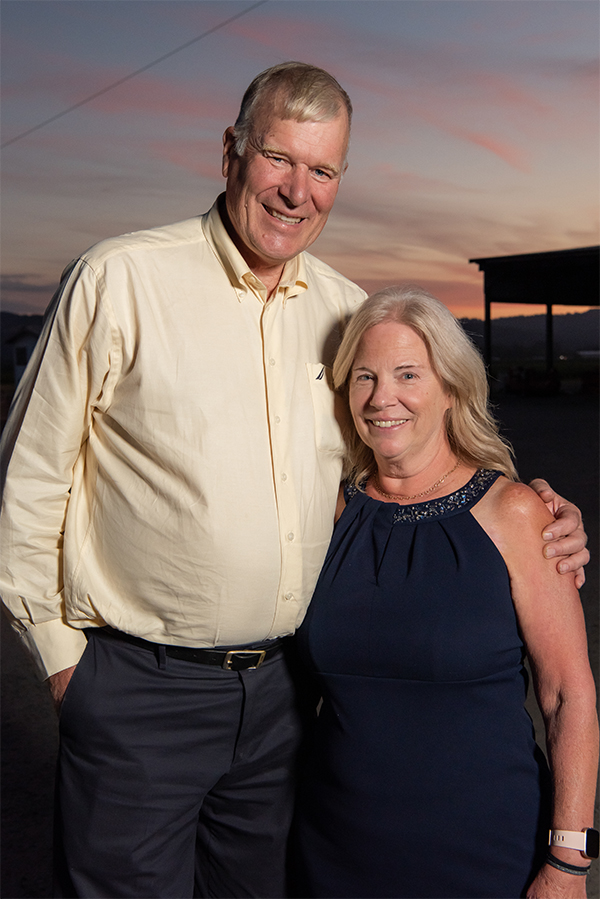 "We are humbled by the foundation's confidence in the work we are doing in Hypertrophic Cardiomyopathy," said Dan Oseran, M.D., the heart institute's executive medical director. "And pleased to have an expert like Dr. Ravi to lead this initiative."
"When we met Dr. Ravi he was very passionate," said Bev. "We decided the time is right and we have a chance to do this from the ground level. We want to impact technology and treatment options and educate the public."
"We're very happy with Providence," said Jeff. "David was only here for 17 years, but his purpose was for this work, for other people."