A major gift from her heart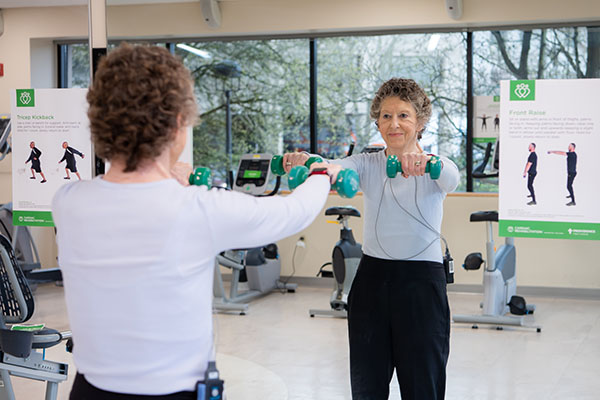 Patrice Krant knows it is good to give - and to receive. The 67-year-old recently made an estate gift to Providence Heart Institute after receiving a new heart from the institute's growing transplant program at Providence St. Vincent Medical Center in Portland. Her gift will support other transplant patients plus Basecamp Prevention + Wellness programs at Providence.
A lifelong athlete, Patrice first discovered her heart was compromised in 1990 when she collapsed during a 10K run. Later she learned a genetic condition was undermining the connections between her heart muscle cells.
"Back then I was told I should never exercise again, but that didn't turn out to be true," she said. "I just had to back things down - more walking, no running, but still very active."
Patrice and her husband, Rick Rosenbloom, retired to Alaska in 2012. Unfortunately, her condition soon worsened.
"I would deceive myself that I needed to stop so often on my walks because there are just so many beautiful things to look at in Alaska," she said. "But when I couldn't climb the stairs, it was hard to keep telling myself it wasn't a problem."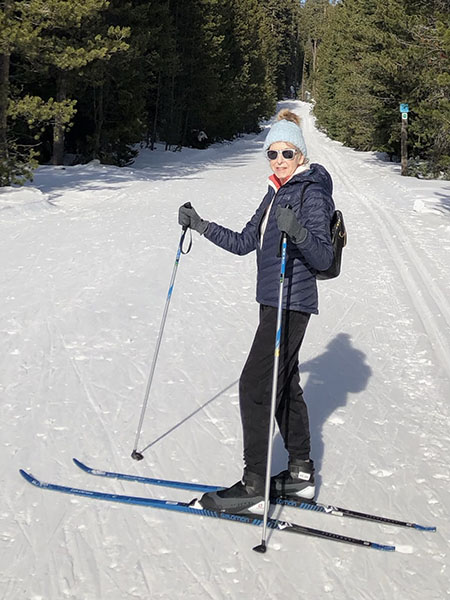 In October 2021, Patrice's cardiologist in Anchorage referred her to heart failure specialist Jacob Abraham, M.D., Providence Heart Institute's medical director for advanced heart failure, and Kevin Koomalsingh, M.D., transplant surgeon and surgical director of the heart transplant program. Her evaluation at Providence St. Vincent showed she was a strong candidate for a new heart.

"It was this massive, joyful gift," said Rick. "Because our expectation was that once her old heart gave out, that would be it. To have that not be the case is pretty awesome."

Patrice received her new heart on April 6, 2022. If she could speak to the donor, she would give them "endless gratitude - and a pledge to take care of this new heart. My old heart was bad for hereditary reasons, not because I didn't take care of it. But I'm taking even better care of this one. I'm just very grateful."

Patrice says her decision to include Providence Heart Institute in her estate plans was an easy one. "My care has been really, really stellar. And Basecamp is an extraordinary program. I've been very fortunate, and I wanted to pay some of that back."