Caregiver Development
Providence Community Health Foundation - Southern Oregon
Help support Providence caregivers access education, training and support while they serve our community.
Give Now
Help our caregivers grow
Your gift to the Health Care Scholarships Fund will help ensure more of our caring, compassionate Providence employees have the support they need to further their health care career goals and give you the very best care.
Donors can partner with Providence to provide our caregivers with professional development opportunities and scholarships for health care degree and certificate programs. By helping support our caregivers, you'll help us both improve care at Providence Medford Medical Center and help us retain the best talent in the Rogue Valley.
Bev Lowman Nursing Scholarship

This scholarship fund supports nurses and therapists who wish to continue their education or those in Providence working toward a nursing or rehabilitation degree.

Curt and Carol Bennett Health Care Scholarship

Established in 2021, this scholarship supports caregivers in southern Oregon who are interested in pursuing a career in health care.

Nursing Education

This fund provides continuing education for nurses and nursing leadership in their field of expertise.
Benefitting caregivers and the community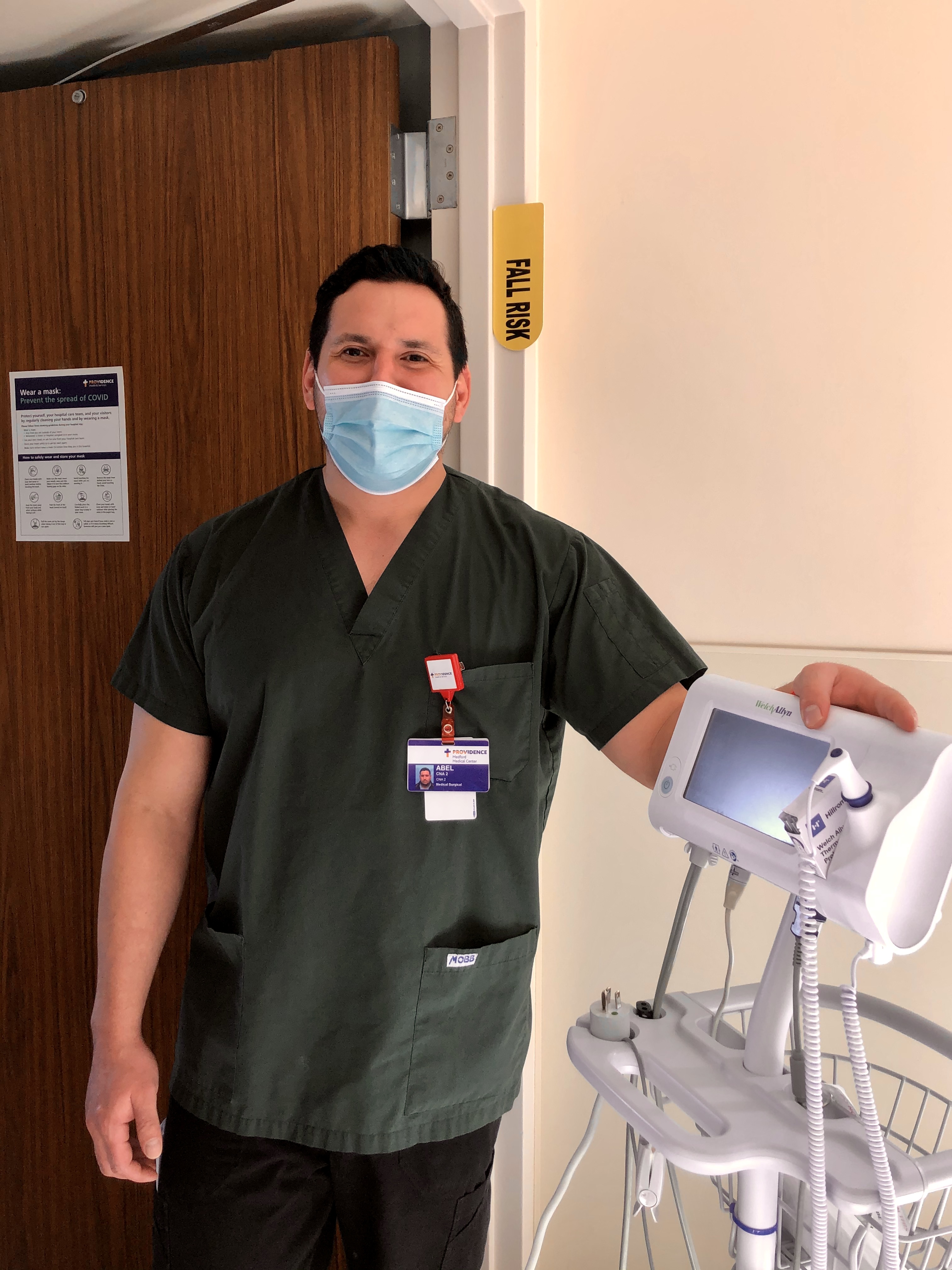 Providence caregivers are there for you 24/7, getting to know you, caring for you and making your visits as stress-free and comfortable as possible.
Many of our dedicated nursing assistants, patient transport workers, phlebotomists and other caregivers would like to become registered nurses or otherwise enhance their caregiving skills through local degree and certificate programs. Providence provides these caregivers with flexible schedules and generous funding for professional development, but many cannot afford further education.
To help these caregivers and the patients they serve, last year Providence Community Health Foundation provided 34 health care scholarships with over $35,000 awarded.
More than 75% of our scholarship recipients continue to work at Providence after earning their degree or certification.
Thanks to your gifts to the Health Care Career Scholarship fund, Chanique Estes and Abel Dominguez are pursuing their dreams to further their health care careers.

Meet Our Scholarship Recipients