Cancer Support Services
Providence Community Health Foundation - Southern Oregon
Your donation will support cancer patients in our community by helping provide an enhanced level of care to all who come through our doors.
Give Now
Compassionate Cancer Care
It would be hard to find a member of our community who has not been touched in some way by a cancer diagnosis. It can be frightening and overwhelming. The support of a compassionate care team, access to advanced technology and pathways to new research are critical to providing the best care for our patients. Part of the internationally recognized Providence Cancer Institute, Providence Medford provides our patients with access to novel clinical trials and expert care.
As we grow, philanthropy will continue to help us do more for those navigating a cancer diagnosis. Your support will help further enhance care at Providence Medford Medical Center by expanding programs and services for cancer patients. Together we will provide the highest quality, most effective care for our patients – close to home.
Upgraded Radiation Oncology Equipment
Medical technology changes rapidly. Donations help us provide our patients with access to advanced technology, allowing for earlier detection and better monitoring, which in turn lead to improved outcomes.
Patient Support Program
Some patients in our community with cancer are under-resourced or underinsured. Our Patient Support Program helps us provide patients with help, such as transportation to and from appointments, food and nutrition services, temporary medications, access to temporary housing and other resources.
Expanded services
As we look into the future, Providence Cancer Institute at Providence Medford Medical Center will further enhance care by expanding programs and services to address the needs of our community.
Gas cards help cancer patient travel for appointments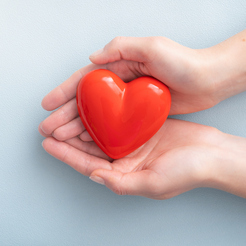 Bob, age 90, lives with his wife in Yreka, CA and was receiving treatment at the Providence Cancer Institute for stage IV prostate cancer. Bob's treatment plan included radiation therapy and multiple doctor visits. When Bob was not staying in Medford for treatment, his son drove him 112 miles round-trip from his home to the radiation oncology office. Due to the increased mileage and associated gas costs, this created a financial hardship for Bob. He needed assistance to stay on course with his treatment.
Thanks to the Cancer Support Fund, multiple gas cards were purchased for Bob, allowing him to travel to and from appointments as needed. He continued his treatment without any interruptions. Patients like Bob are grateful for the resources available during these difficult times.