Area of Greatest Need
Providence Community Health Foundation - Southern Oregon
A gift to the area of greatest need supports the most immediate needs in the hospital to ensure high-quality care for all of our patients.
Give Now
Help where it's needed most
Your gift to the Area of Greatest Need allows us to direct your donation to where it's needed most. This fund provides Providence caregivers the opportunity to access unrestricted funds to meet the most critical – and often unexpected – needs of our hospital. In the past, these funds have been used for equipment upgrades, renovation projects, technology and patient care.
During the wildfires, the Area of Greatest Need Fund allowed us to help our caregivers in need have a place to stay. Your gift to this fund helps the hospital have the resources to respond quickly to support our patients, communities and caregivers.
Trailers become homes after wildfires destroy neighborhoods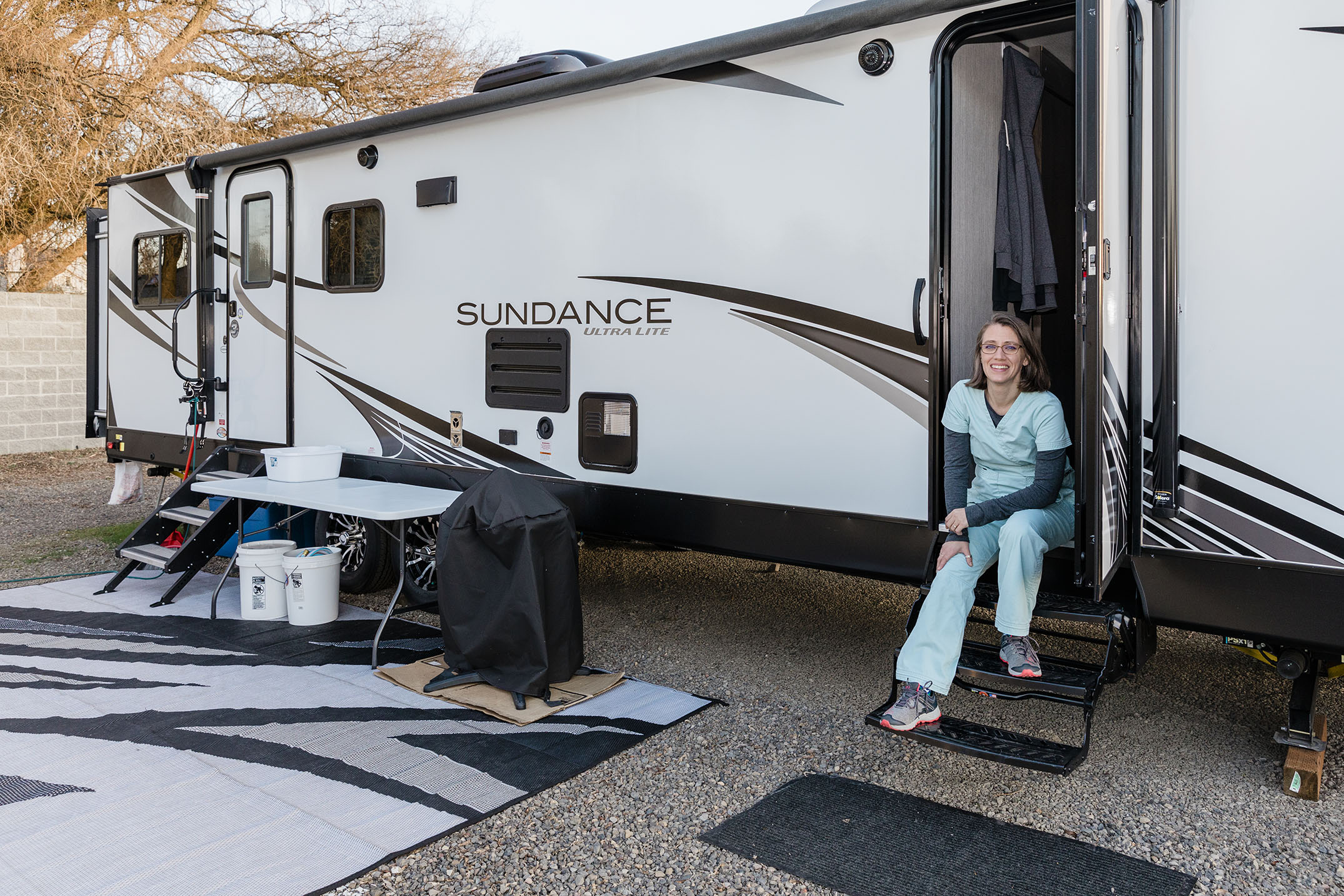 When Amy Fisk, a medical assistant at Providence Medical Group-Medford Neurology, left her apartment on Sept. 8, 2020, she thought she would be back in a few days.
That was before the Almeda fire destroyed over 2,400 residential structures, including houses, apartment buildings, mobile and manufactured homes. More than 160 Providence caregivers were displaced, and 28 – including Amy – lost their homes.

Amy and her fiancé, Jeff, slept in their car in parking lots those first nights. Amy had sent her teenage daughter to stay with her grandmother. Providence arranged for a one-month hotel stay, but finding a permanent place to live was next to impossible.
Read More