Trailers become homes after wildfires destroy neighborhoods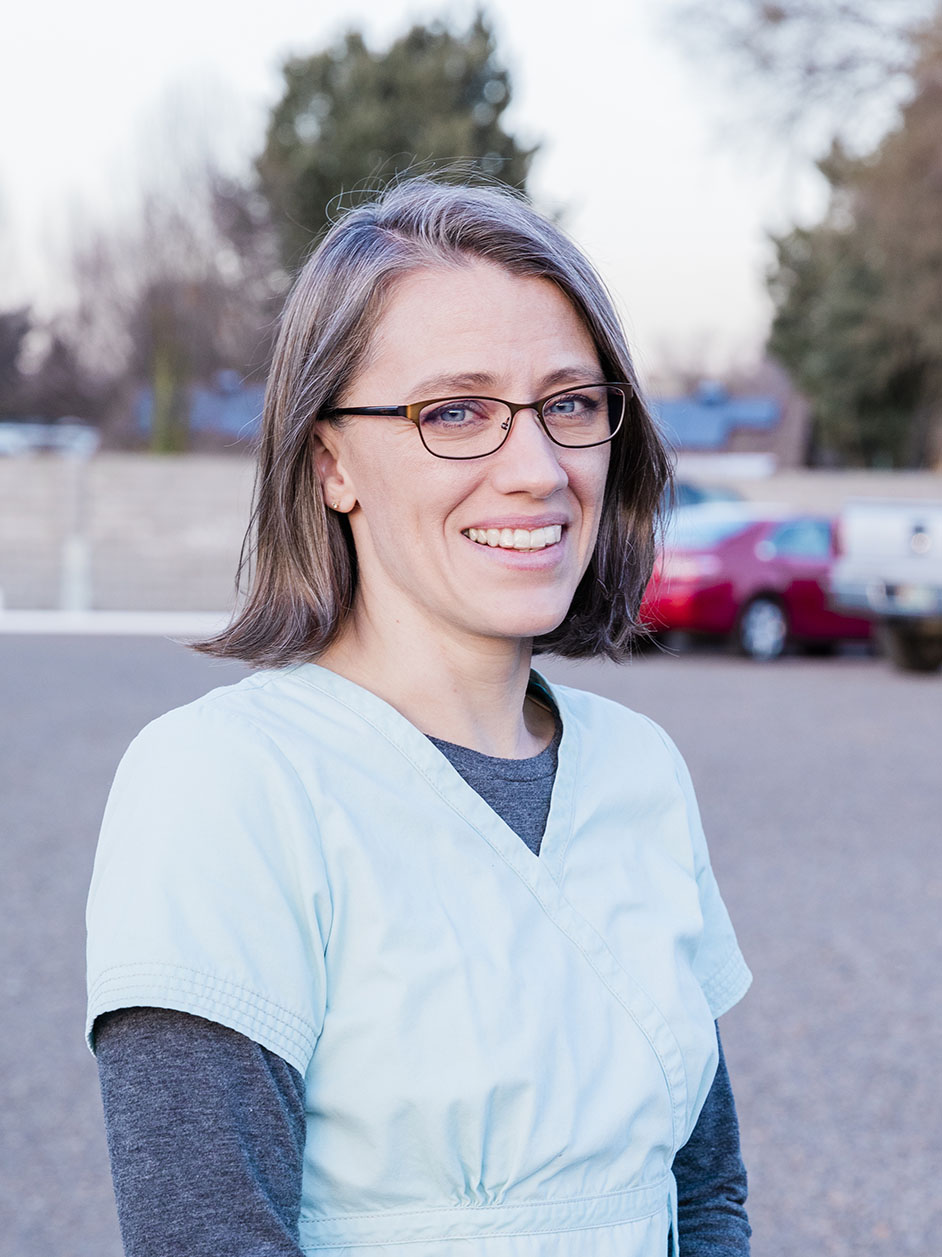 When Amy Fisk, a medical assistant at Providence Medical Group-Medford Neurology, left her apartment on Sept. 8, 2020, she thought she would be back in a few days.
That was before the Almeda fire destroyed over 2,400 residential structures, including houses, apartment buildings, mobile and manufactured homes. More than 160 Providence caregivers were displaced, and 28 – including Amy – lost their homes.

Amy and her fiancé, Jeff, slept in their car in parking lots those first nights. Amy had sent her teenage daughter to stay with her grandmother. Providence arranged for a one-month hotel stay, but finding a permanent place to live was next to impossible.
Providence Foundations of Oregon purchased RVs for caregivers to live in while they get back on their feet. Construction firm S&B James built two temporary RV parks on land near the Providence Central Point Medical Plaza and Providence Medford Medical Center to house 16 families. The Providence Guild purchased basic items, including cookware and bedding, for the families.
In October, Amy and Jeff along with their two dogs and a cat moved into a trailer next to the Central Point clinic. Amy's daughter was able to rejoin them.

Jeff was a World Trade Center volunteer after 9/11 and now has COPD and other health issues as a result. The smoke from the wildfires made it even harder for him to breathe. Having a safe and stable home helped ease his symptoms.
"I don't know where we would be right now without Providence," Amy said. "We lost a lot a lot, but we've got each other."