Scholarships help advance careers
Providence caregivers are there for you 24/7, getting to know you, caring for you and making your visits and stays as stress-free and comfortable as possible.
Many of our dedicated nursing assistants, patient transport workers, phlebotomists and other caregivers would like to become registered nurses or otherwise enhance their caregiving skills through local degree and certificate programs. Providence provides these caregivers with flexible schedules and generous funding for professional development, but many cannot afford further education.
To help these caregivers and the patients they serve, last year Providence Community Health Foundation provided 34 health care scholarships with over $35,000 awarded.
More than 75% of our scholarship recipients continue to work at Providence after earning their degree or certification.
Thanks to your gifts to the Health Care Career Scholarship fund, Chanique Estes and Abel Dominguez are pursuing their dreams to further their health care careers.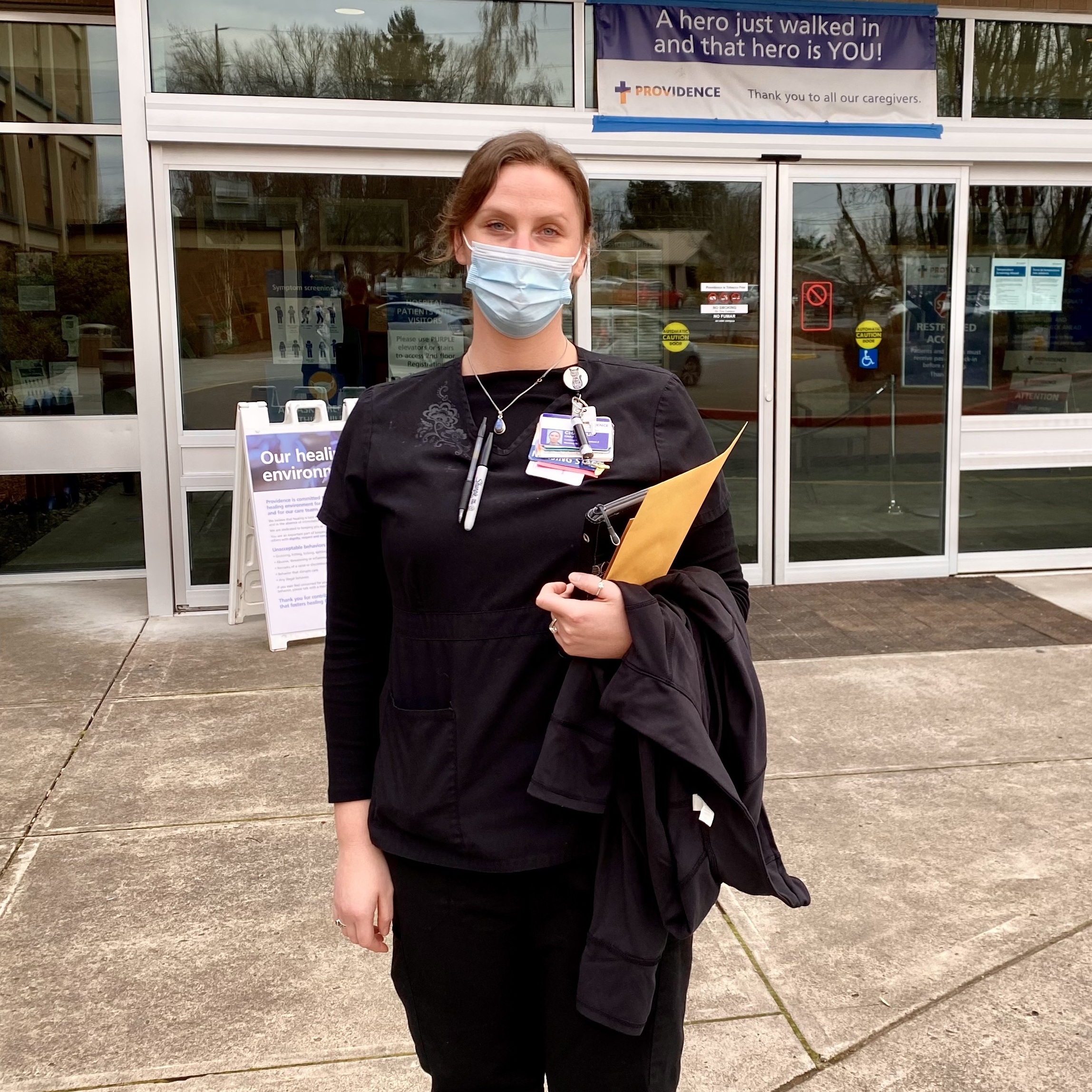 Chanique Estes
A Rogue Valley native, in 2018 Chanique Estes received a Bev Loman Nursing Scholarship to advance her Certified Nursing Assistant certification. Today she's working full time at Providence Medford Medical Center and studying to become a Licensed Practical Nurse. "I love being able to take more responsibility," she said. "I'm more confident. I feel secure in my training. Within my scope, I can make decisions and apply critical thinking."
Providence is a great fit for Chanique. "I like being a part of a mission that I value, helping people, caring for the sick and vulnerable," she said. "I feel very fortunate to be able to give back doing something that I enjoy and at a place where you learn and work with amazing people - just doing my own little part to help and getting paid for it. I'm very fortunate."

Abel Dominguez
"I'm super grateful for everything that Providence has helped me with. I can't express it enough. I really am a Providence guy."
Abel Dominguez began at Providence Medford Medical Center as a Certified Nursing Assistant working with cancer patients. Three years ago he began studying to become a Registered Nurse with the support of a Bev Loman Nursing Scholarship.
"When I received that first scholarship, I was super ecstatic," he said. "I felt set for the whole year. That's why I'm so happy to be part of Providence – and grateful, extremely, extremely grateful."
Today, after fulfilling a challenging set of prerequisites, Abel is in his first year of nursing school, and thankful for the support of his Providence nurse managers. "They are just super cool," he said. "When I was accepted to the nursing program, they were super excited for me. They gave me no issues with changing my schedule so I could go to class. So how do you not love working for Providence after that?"