Providence Cares for Our Community
Providence Seaside Hospital
Your gift will help provide medical, dental, preventive and community-based services to those who are underserved in the area.
Give Now
Taking care of our community
Providence cares for all, regardless of their ability to pay. Your gifts provide children with needed dental care, rides to medical appointments for people who have no other method of transportation, and short motel stays for those who need a place to stay after discharge from the hospital.
Our Mission calls us to care for those who are poor and vulnerable. These programs and services help us fulfill the needs of our community, making it healthier and stronger.
Healthy Smiles
This program offers schoolchildren and their families ways to better care for their teeth. Kindergarten through eighth-grade students learn about the importance of dental hygiene and how to develop healthy habits.
Community Connections
Rides are provided at no cost to Clatsop County residents who have limited options for transportation. Local trips and transportation to Portland-area clinics are available.
Patient support services
Assists discharged patients with transportation home from the hospital, temporary medications, temporary motel stays, infant car seats and diabetic supplies.
New car helps connect patients to vital medical appointments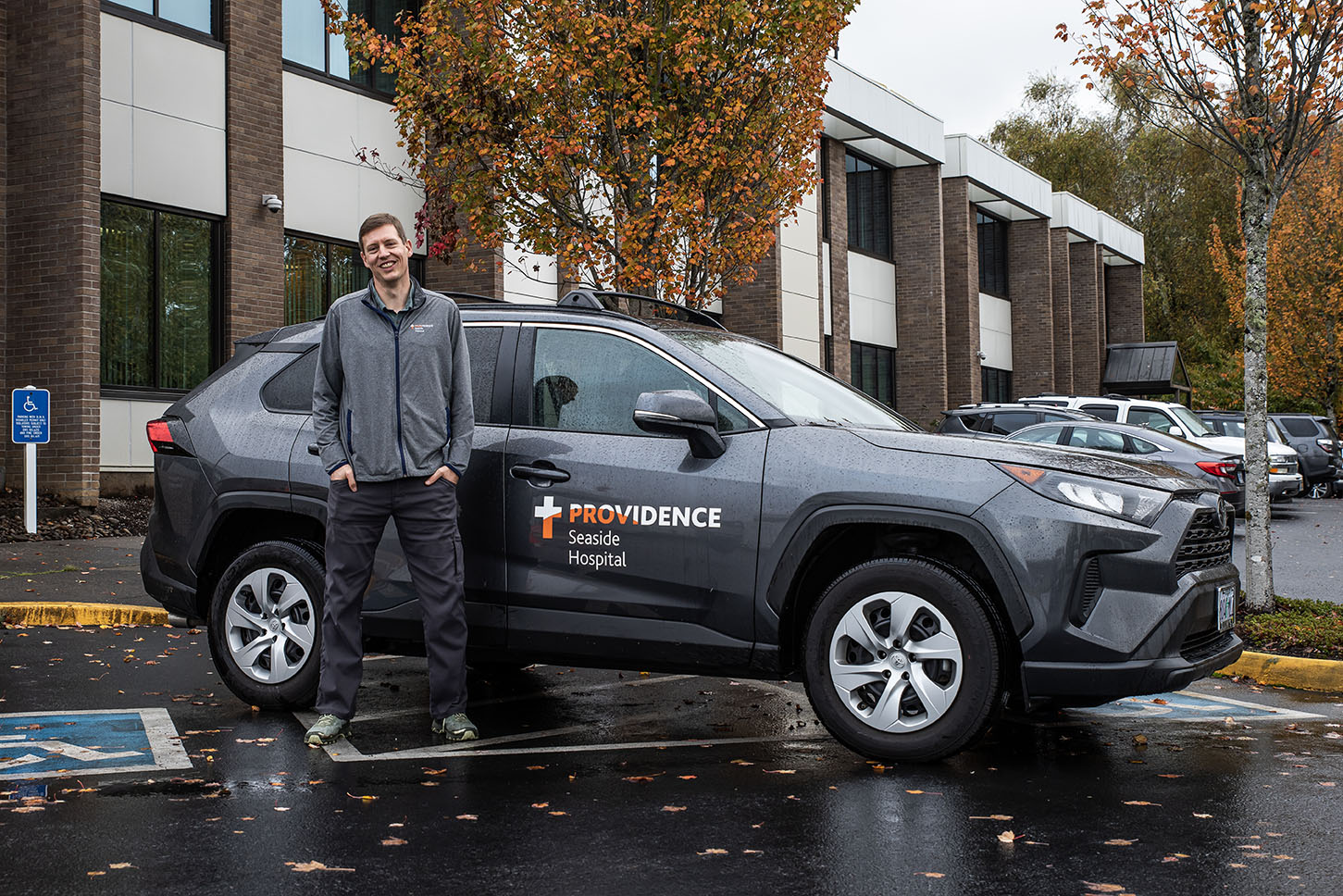 Donors purchased a new car for Community Connections, a service that offers free rides to medical appointments for county residents who have limited options for transportation. Besides local trips, the program provides transportation to and from clinics in the Portland area.
All that driving takes a toll on the program's vehicles. It became crucial to replace the current car. "We can now use the older car locally, and our driver Jodi can transport clients to Portland in the new Toyota Rav4 with no worries," said Mark Squire, volunteer coordinator.
Give Now