Cancer Support Services
Providence Seaside Hospital
Your donation will support cancer patients in our community by helping provide an enhanced level of care to all who come through our doors.
Give Now
Give Hope to Cancer Patients and Their Families
Providence Cancer Institute treats more people with cancer than any health system in Oregon, bringing patients personalized care plans and targeted therapies. Residents on the north coast receive this world-class care close to home at Providence Seaside.
Your gifts can enhance cancer care at Providence Seaside Hospital by providing support services, new equipment and technology.
Patient navigation
Nurse navigators and other team members assist newly diagnosed cancer patients with appointment scheduling, strategies to manage their cancer journey, and a calm supportive presence.
Comfort care kits
It's the little things – tissues, lip balm, a sleep mask – that make a big difference. Thanks to you, small totes with commonly forgotten items are offered to patients receiving cancer treatment.
Equipment and technology
Donors have supported the purchase of 3D mammography equipment and a breast biopsy machine to provide better care close to home.
Easier Access to Cancer Care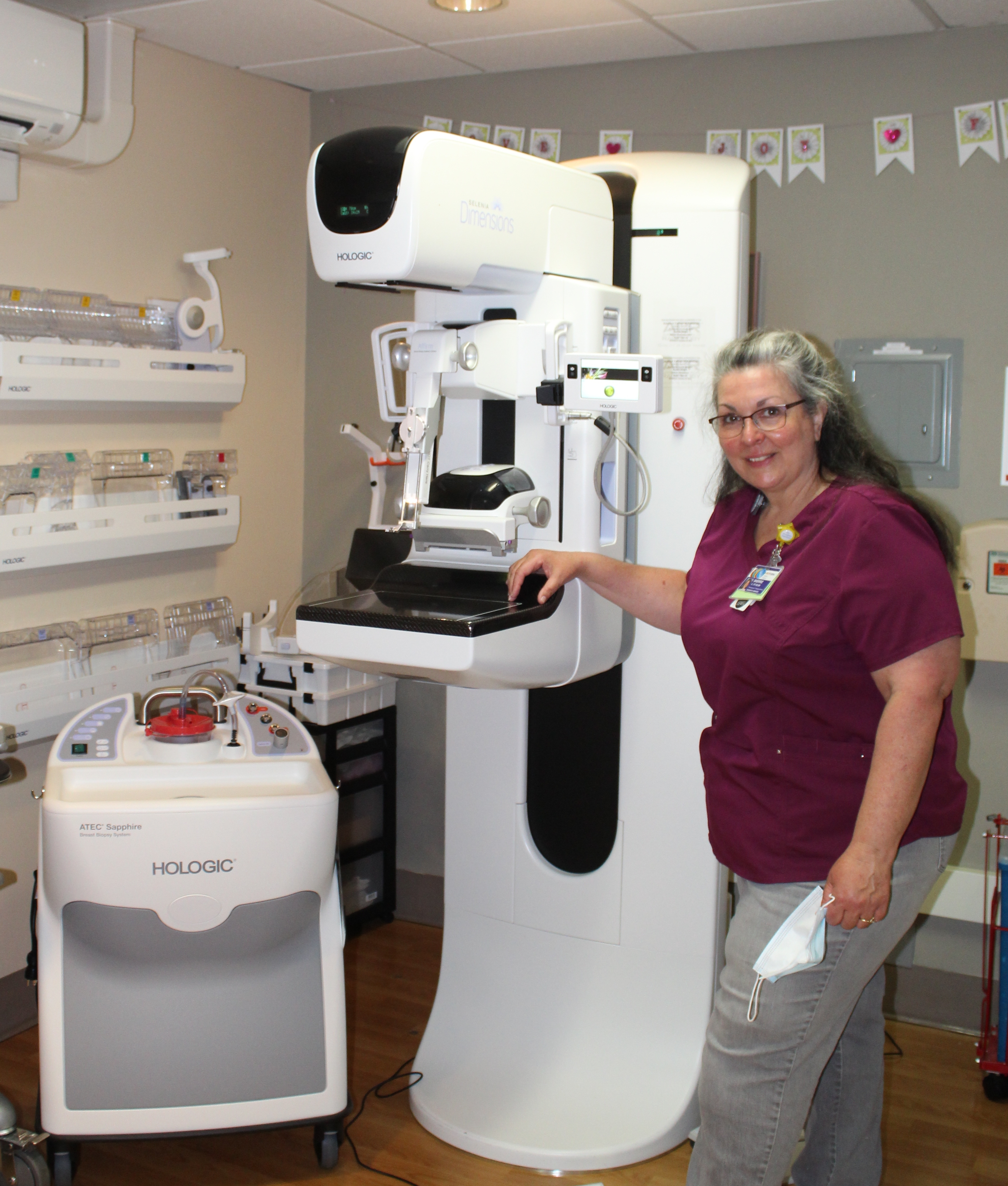 Thanks to your generosity, in 2017 we brought Tomosynthesis (Tomo) or 3D mammography to Providence Seaside Hospital.
The quality of the image in Tomo is very detailed, which can help improve cancer detection rates and decrease callback rates, giving patients more peace of mind. Radiologists are able to detect small cancers earlier with greater accuracy in identifying the size, shape and location of any abnormalities.
Fewer biopsies and tests are required with Tomo. In 2020, we added new, minimally invasive breast biopsy capabilities for north coast patients. This technology is used for patients with an abnormality detected on their mammogram or breast ultrasound.
With this new specialized equipment, patients who need to have a suspicious area examined in more detail can have it done close to home.
Read More