Timely transformation of emergency care
Donors to the Beyond 911 campaign transformed emergency care at Providence Seaside Hospital.
Constructed in the 1960s and last updated in the 1990s, the hospital's emergency facilities were too small and outdated and provided little security or privacy. Lisa Huddleston, M.D., leads the hospital's Emergency Department. "When someone comes to us, they're honoring us with their trust," she said. The facilities were beginning to undermine that trust.
Today, thanks to $1.5 million in donor support, patients have a new facility exactly when it has been needed most. "Health care is dealing with something of greater severity and scale than we've dealt with before," said Dr. Huddleston. "This new space makes me feel infinitely better about what we're able to do for our patients."
The new triage area means care can start sooner after a patient arrives, with new treatment areas separated by curtains for privacy.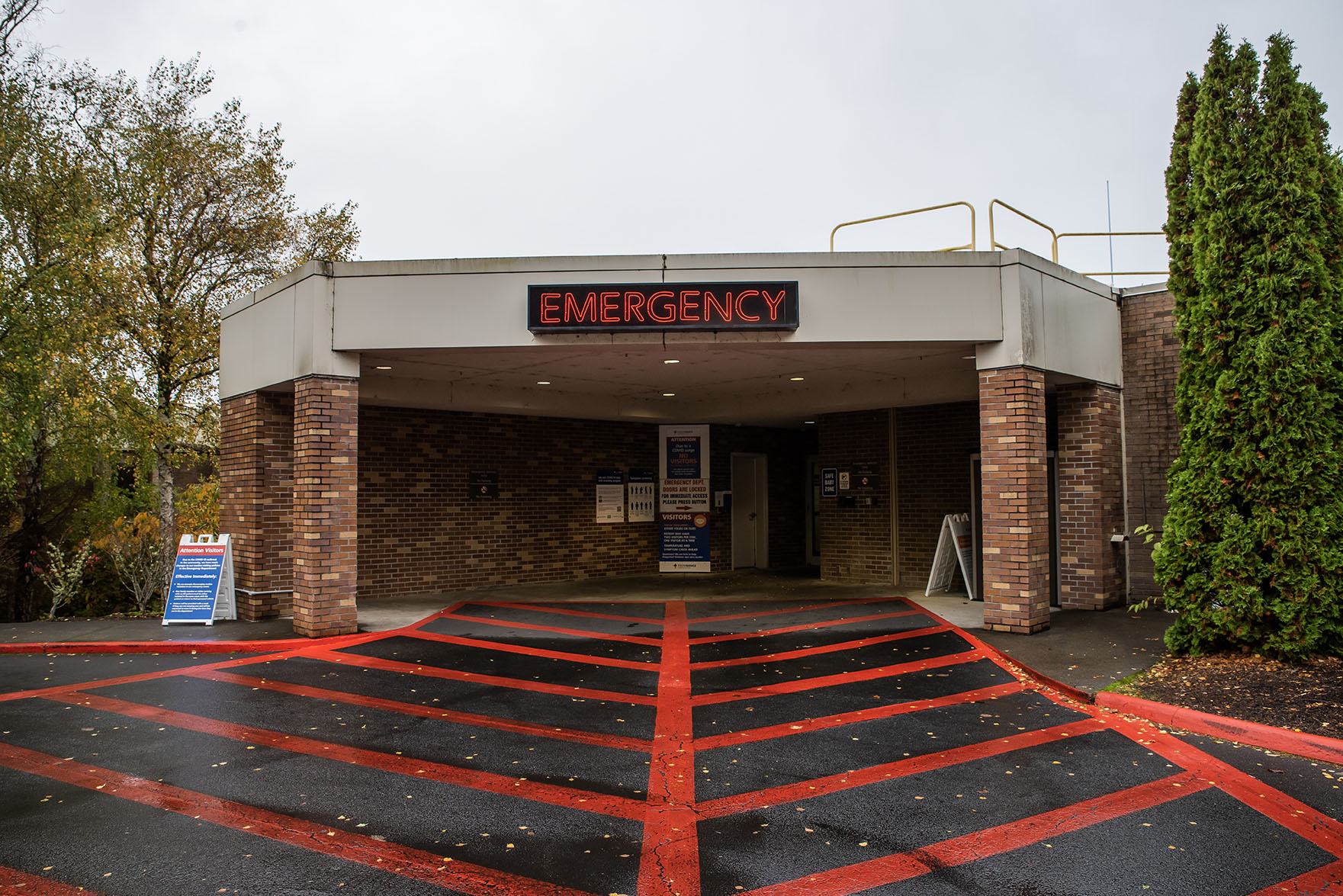 "Having more and larger rooms gives us the space to provide care and use the equipment we need to save lives," said Kathy Gantz, who manages the department's clinical operations. "Plenty of storage in each room puts resources close to hand. With quick access to the lab and imaging department, we can see and treat patients quickly. There's also more privacy, which is especially important in a small community."
Dr. Huddleston has seen an impact on caregiver morale. "You're proud of the space, proud of where you're working. It's nice to have patients enjoy a nice, shiny new facility. Everyone who has contributed deserves a huge thank you from all of us – nurses, techs, physicians. We are all so happy with the care we can provide now."