Re-Imagining Emergency Services
at Providence Portland Medical Center
Help expand emergency services to bring faster and even better care to more people.
Give Now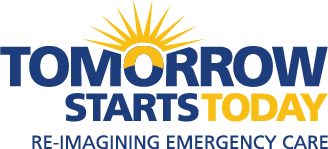 Today: At a tipping point
Every day more people come on Providence Portland for emergency care. Seniors bring needs that are complex and time-consuming. Others come suffering mental health or substance abuse crises. These trends were emerging before COVID-19. But, the pandemic made them much, much worse.
Today our emergency caregivers serve 56,000 people each year, a quarter of them seniors. Walk-in patients wait an average of 100 minutes for care. But, during busy times, patients with less critical needs may wait hours before receiving care.
"Timely access to emergency care is critical. Overcrowding contributes to adverse outcomes, especially for patients being treated for things like sepsis, stroke, and heart attack. This campaign will fix a facility that is outdated and undersized and allow us to meet our community's need today and in the future."

– Jeremy Lynn, M.D., Providence Portland emergency physician and Oregon regional medical director for emergency services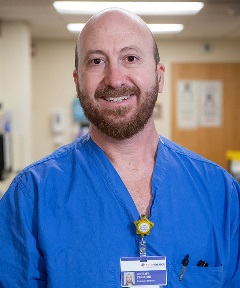 ---

Tomorrow: Less waiting, more care
New emergency facilities at Providence Portland will cut wait times by more than 70% - even as we create the capacity to serve more than 90,000 people each year.
These facilities will be larger, with 79 treatment spaces compared to our current 52.
5 more rooms for the most critical patients

20 new flexible rooms able to serve children, adults and behavioral health patients
2 new rooms in a separate and safer area for people with substance use or mental health crises
They will also be smarter. A new and more private triage area will allow care to start faster. A Results Pending area will serve patients with less critical needs, freeing up full treatment rooms for patients who need more care. Relocated imaging equipment will speed diagnoses. A new patient monitoring system will ensure seamless care throughout the facility. New translation technology will enhance communication, while improved access control will enhance security.