Safeway | Providence Festival of Trees
Portland
A Portland tradition for more than 40 years, Providence Festival of Trees features an elegant Gala and an inclusive community celebration at the Oregon Convention Center. This year's festivities are moving to the beautiful Oregon Ballroom. This magical setting is the perfect place to kick off the holiday season! Proceeds benefit Providence Children's Health.
Festival for All Public Show Tickets
Watch
KATU will broadcast live from Festival of Trees on Thursday, Nov. 30!
Be sure to tune in to get a sneak peek of the trees and learn more about the Festival.
Visit
Public Show: A Sensory-Friendly Holiday Experience
Friday, Dec. 1, 9 a.m. - 1 p.m.
Oregon Convention Center
Vote
Cast your ballot for your favorite tree!
You could win a $50 Safeway gift card for participating!
Three lucky winners will be randomly drawn upon the conclusion of voting.

---

Online Auction
The 2023 Safeway | Providence Festival of Trees Online Auction includes beautiful mini trees, holiday decor and gifts.
Bidding starts at noon on Tuesday, Nov. 14 and is open through 7:30 p.m. Friday, Dec. 1.
You will need to create a bidder account to participate.
For more details and to start bidding, click the button.
---
Gala Dinner and Auction

Friday, Dec. 1, 5:30 p.m.
Oregon Convention Center
Oregon Ballroom
Beneficiary
By giving generously, you will help sustain and advance specialized programs for children and families at Providence. Proceeds benefit women's and children's programs at Providence.
Learn More

about Beneficiary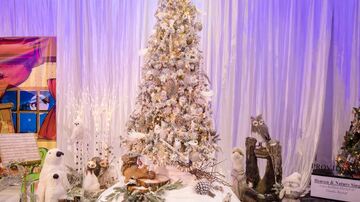 Committee & Designers
Festival of Trees is made possible by the volunteers who give generously of their time throughout the year to bring the Festival to life.
Learn More

about Committee & Designers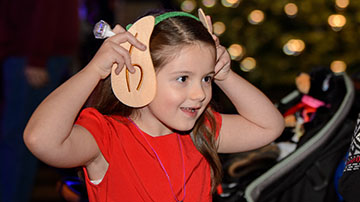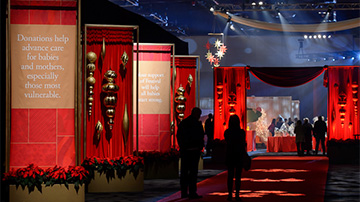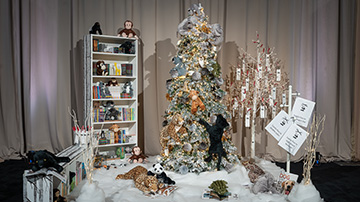 Sponsors
This holiday tradition would not be possible without the support of our generous sponsors. We would like to especially thank our presenting sponsor, Safeway Foundation for their generous support of Providence Festival of Trees.
Learn More

about Sponsors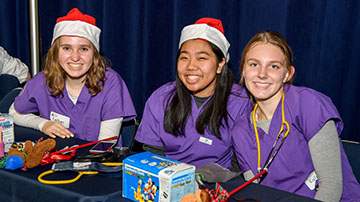 Volunteer
More than 1,000 people volunteer for Providence Festival of Trees each year, contributing about 30,000 hours annually to make the event possible. Please check back in a few weeks to see what opportunities are available.
Learn More

about Volunteer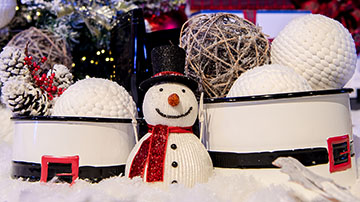 2022 Festival of Trees
It was wonderful to see so many familiar (and new!) faces at the 40th annual Festival of Trees gala and public show in 2022. Thanks to your amazing generosity, we exceeded our goal of raising $1.2 million in support of Providence Children's Health.
Click the buttons below to see full galleries from the 2022 Gala and Elf Academy, as well as a collection of photos of the beautiful trees from 2022. Please feel free to download and share the photos however you would like, and you can also order prints if desired.

2022 Holiday TV Special
Make a cup of cocoa and settle in for a cozy hour of holiday delight. You'll see the trees, hear how decorators create the magic that brings the festival to life, and reminisce on festivals of the past.