"Providencia" wine to honor cancer care team
Brad and Kathleen McLeroy will be forever grateful for the personally tailored care Brad received at Providence Cancer Institute. Brad is the full-time winemaker for Ayres Vineyard, and Kathleen manages winery operations.
In 2018, Brad discovered he had oropharyngeal cancer. Every cancer diagnosis is devastating, but for a winemaker, the treatment for this type of head and neck cancer can damage taste buds, taking away an essential function and possibly his livelihood.
"Because of Brad's profession, we tailored his care to minimize the side effects from treatment by using minimally invasive robotic surgery and focused radiation. Today he is free of disease with intact taste and still making world-class pinot noir."
-Bryan Bell, M.D., D.D.S., FACS, Providence Cancer Institute, Franz Head and Neck Clinic
Brad and Kathleen McLeroy are excited to release 75 cases of pinot noir to honor Providence Cancer Institute, Dr. Bell and the team that cared for Brad. Proceeds from the sale of "Providencia" will directly benefit the institute to further cancer research and support other patients.
Kathleen carefully guided the label artwork to include a gradient of blue into white and four flowers. She states, "The gradient of blue reminds me of the emotions associated with a cancer prognosis. Initially you feel the heaviness and weight of it all, but with support, incredible doctors, hope and strength, you begin to feel lighter; one day at a time.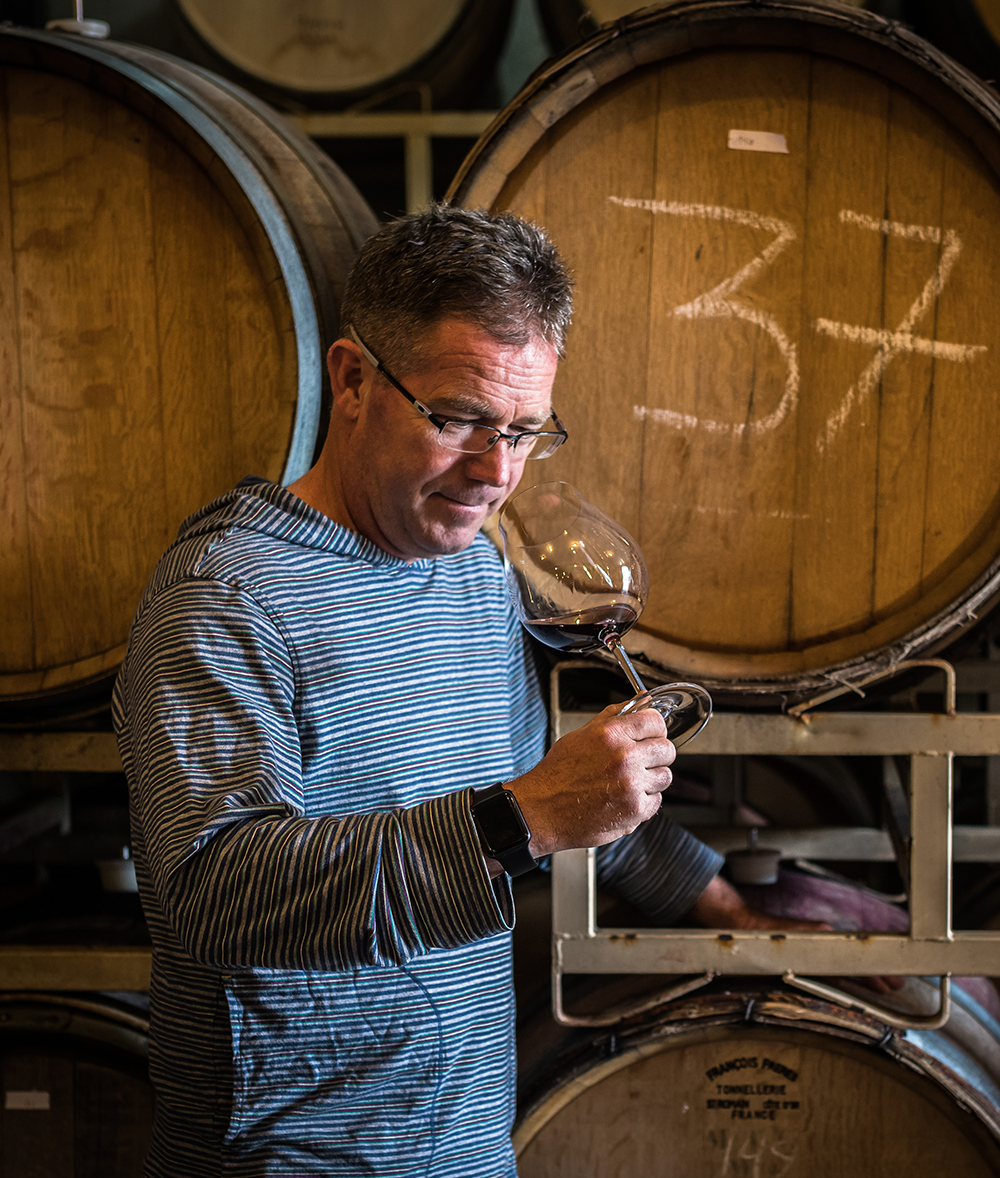 The flowers signify the uniqueness of each patient's journey. No two flowers are the same, just as no two journeys are the same. They signify beauty and strength."
Ayres Vineyard is a family-run boutique winery in Newberg, Oregon. To reserve a case of Providencia, please contact Ayres Vineyard at 503-538-7450 or vines@ayresvineyard.com.