Providence adds new specialty team to fight brain cancer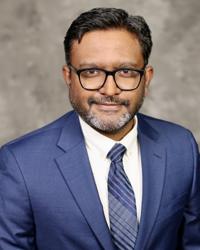 A patient's care team must walk a tightrope to effectively treat the brain tumor without causing irreparable damage to the surrounding tissue.
Cancer patients are typically offered a treatment plan that includes a combination of chemotherapy, radiation, surgery and novel clinical trial options that include immunotherapy—harnessing the body's own immune system to attack the tumor. But when a person has a brain tumor, chemotherapy and immunotherapy drugs rarely pass the protective blood-brain barrier. And, radiation and surgery can damage the structures within the brain that are responsible for essential functions.
Providence recently strengthened their commitment to fighting brain cancer by hiring several new specialists. The expanded neuro-oncology team includes neuro-oncology physicians and nurses, social workers and a patient navigator, all led by Prakash Ambady, M.D., medical director of the new program.
The goal is to offer comprehensive care that provides for the whole person by including experienced medical professionals as well as support staff who secure resources for transportation, lodging and caregiver support. Virtual visits are offered to patients who live outside the Portland area, saving them multiple hours of travel each week.
"Our approach addresses a patient's quality of life while continuing to be aggressive with the tumor," says Dr. Ambady.
The team will ensure that Providence patients with brain cancer have access to the best treatment and most promising clinical trials, translating new discoveries from the laboratory to the clinic to offer tomorrow's treatment today.