New 48-bed surge unit at Providence Portland Medical Center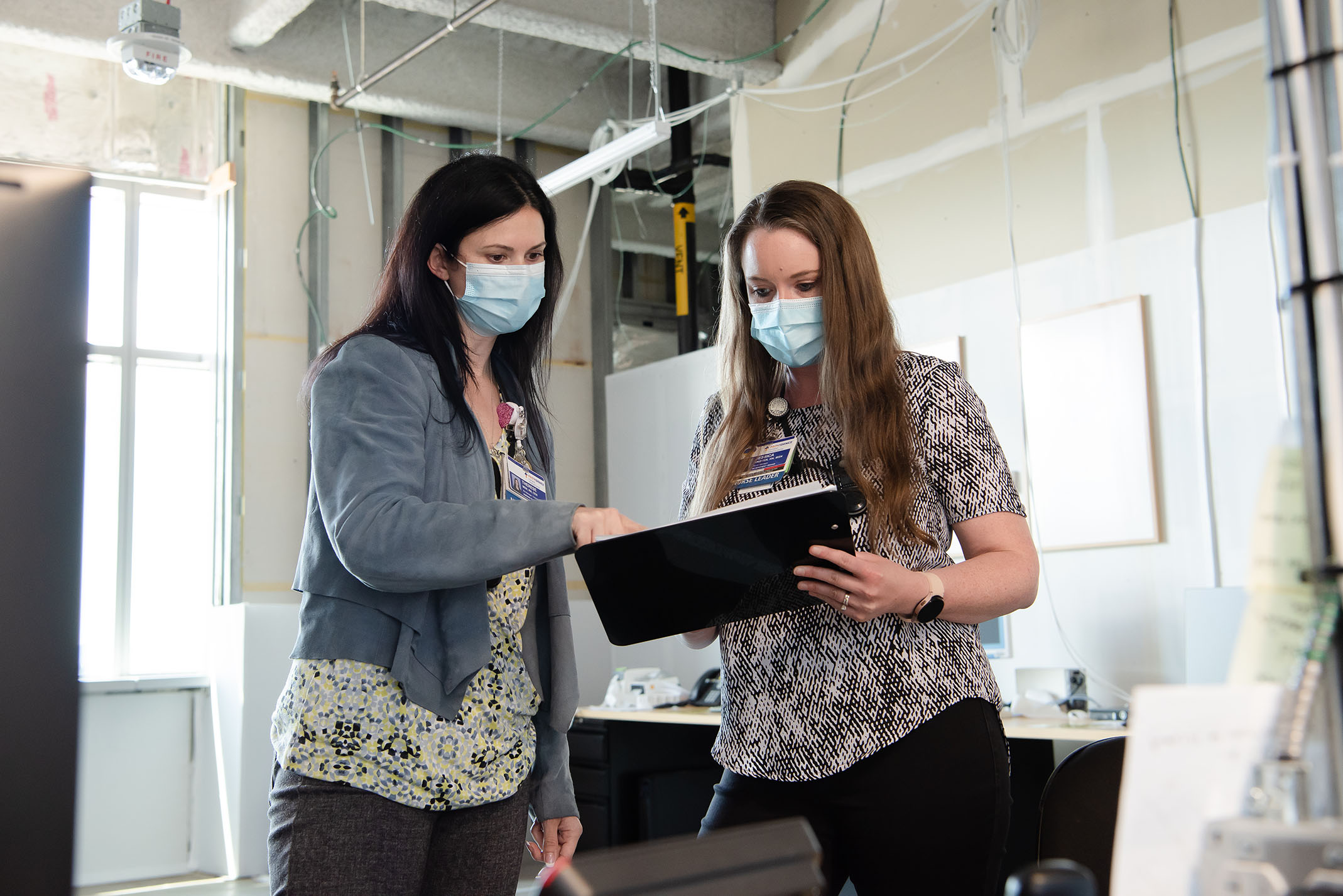 When an emergency 48-bed unit opened in early 2022 at Providence Portland Medical Center, it was the result of timely pre-planning, generous Providence donors and a partnership with Oregon Health Authority. The unit was built quickly to help increase hospital capacity in Oregon, was COVID-19 hospitalizations and projected cases continued to rise with the Omicron surge.
In 2020 and 2021, after the Delta surge and not knowing what else COVID might bring, Providence took the initiative to begin converting an empty space into a temporary unit to manage future surges. The emergency unit was partially built out on the ninth floor of Providence Cancer Center, which had been left unfinished for future use when Providence opened the cancer tower in 2008.

Providence Portland Medical Foundation and donors provided funding for the surge unit through the foundation's "area of greatest need" fund – an important reminder of why supporting this fund is so crucial. When the hospital has an unexpected need, these funds help the team respond quickly.

The Providence surge unit, which opened in early 2022, helped care for patients with lower levels of COVID and with other health needs, easing the burden on hospitals throughout the Portland metro area.

"Patients needed to be hospitalized due to many health care emergencies, including COVID," said Krista Farnham, chief executive, Providence Portland. "Opening these additional beds allowed us to take care of all patients who came to us for care. We are so grateful to donors who helped make this possible."