Melanoma Survivor Reaches 15-Year Mark
In 2007, Mark Williams learned he had 14 tumors in his lungs and esophagus. His doctor told him he had stage IV melanoma and would not live more than a year.
Mark and his family refused to accept this devastating timeline and sought a second opinion from Brendan Curti, M.D., at Providence Cancer Institute. At the time, Dr. Curti was in the early stages of researching an alternative cancer treatment involving Interleukin 2.
Interleukin 2 is an aggressive form of immunotherapy, a treatment that uses the body's own immune system to destroy cancer cells. It can treat some types of cancer very successfully, but it can also make patients very sick. Mark relied upon his family and his Providence care team to ease debilitating side effects.
Mark is celebrating 15 years since his diagnosis, and he continues to share his story with other patients undergoing cancer treatment.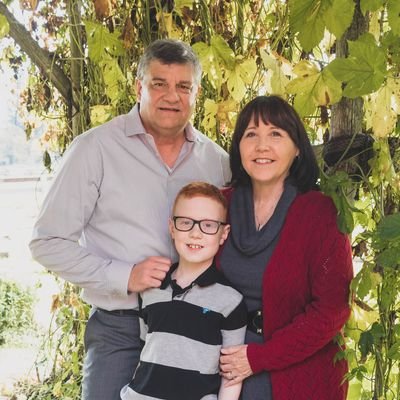 "We like to say that in our community, no one fights alone. That's what I do … speak with folks in the cancer community and try to keep them positive."
Dr. Curti began researching immunotherapy in the 1980s. Four decades of research, some of which has been conducted at Providence Cancer Institute, has proven that immunotherapy is a valuable option for beating certain types of cancer.