Clinics help seniors avoid falls
Falls are the leading cause of injury for individuals over the age of 65, and a fall can initiate a spiral of decline. The pandemic has made the situation worse with a reduction in physical activity. More seniors than ever are at risk of falling.

Thanks to your support our Providence team, trained in geriatrics, is able to offer free fall prevention clinics. Colleen Casey, Ph.D., is an associate clinical director of the Senior Health program and the inspiration behind the clinics. "We should not assume falling is inevitable. We need to expect to move more as we age," she said.

John and Raesa Kaiteris are among the hundreds of participants who are grateful for this free training.

They have been married for 51 years and enjoy living independently and being active with their grandchildren. Being injured by a fall would take them away from the activities that bring them joy.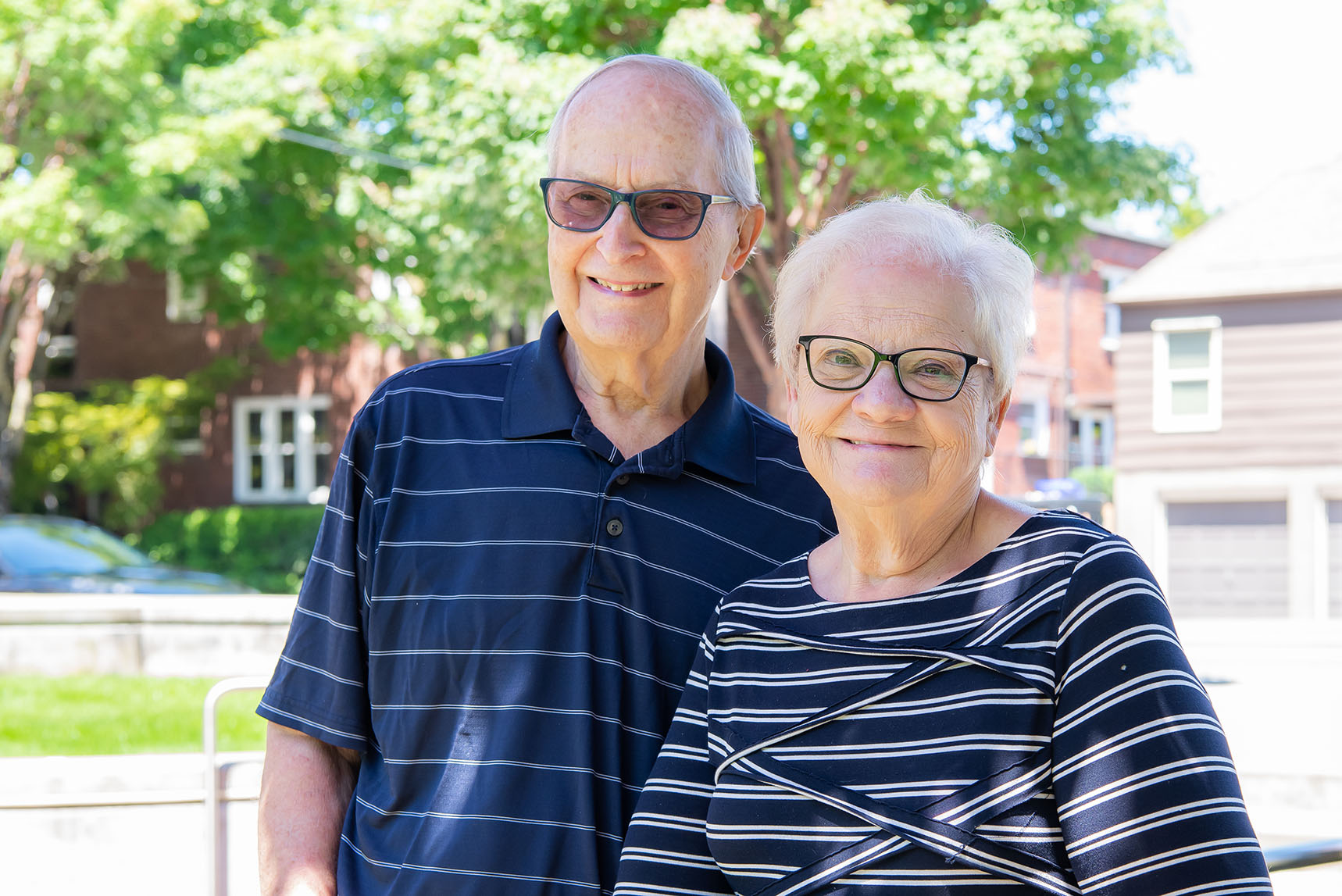 "The fall prevention clinic was especially meaningful to us as we have seen others – family members and friends – suffer huge and lasting setbacks due to falls. Recovery time is long if at all," they said.



"They gave us tools to use to avoid falling and taught us how to fall if it seemed inevitable. The doctors, physical therapists and pharmacists were very congenial and supportive."
The Kaiterises encourage any effort to fund such programming as it is preventive and cost-saving in the future. It provides for better quality of life and perhaps greater longevity.

Thank you for helping seniors be proactive, teach the skills needed to preserve dignity and make it possible for older adults to live meaningful lives in their own homes.