Better care for elderly patients
Electra Royse loves to crochet. At 94, the great-grandmother still makes hats to donate to various charities. She has made and donated more than 20,000 hats.
When her son noticed that she was starting to physically decline, he took his mother to see Marian Hodges, M.D., MPH, a geriatric doctor at Providence who specializes in treating older adults.
"It's most important to understand what is important to the patient – what do they value, what gives them quality of life," explained Dr. Hodges. "Then I can tailor their care to reflect those values."
After meeting with Electra, Dr. Hodges adjusted her medications and ordered both physical and occupational therapy for Electra. Twice a week for several weeks, two Providence Home Health therapists visited her at home.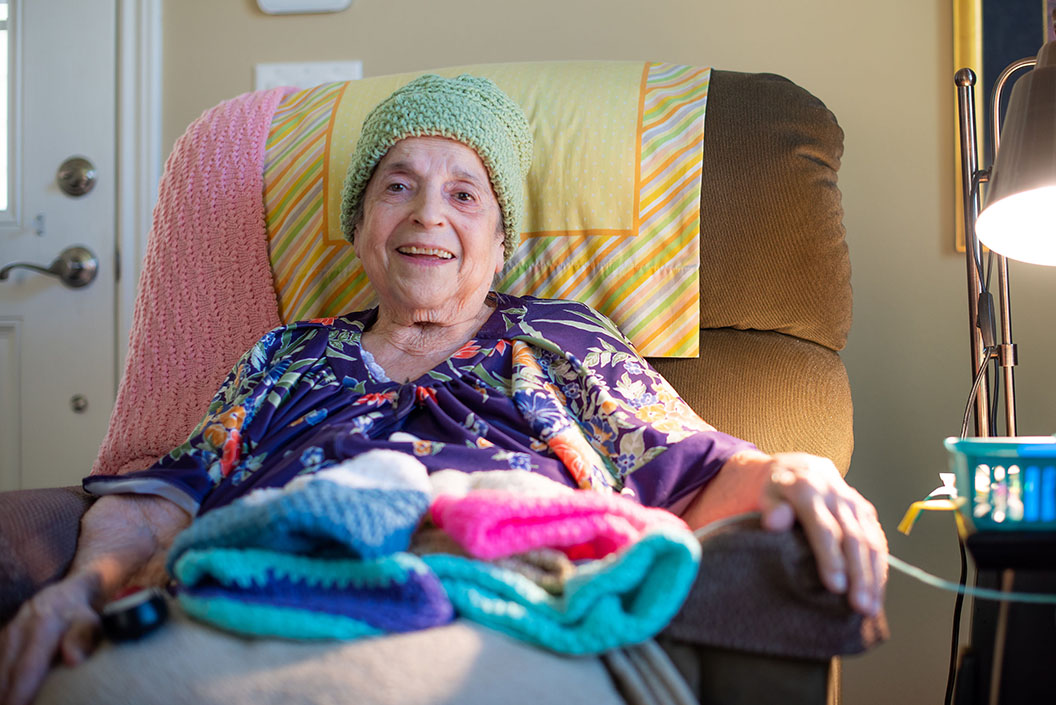 Electra lives in a small cottage on her younger son's property. The therapists gave her exercises to help her with strength and balance, and they provided advice on how to safely navigate her home.
Because of your support of Providence Senior Health, Electra received the care and guidance she needed to continue to live independently.
"She feels much better and is more engaged with increased energy and vitality," said her son Richard. "Mom has been a member of Providence Health for the last 50 years. She is grateful for all of the wonderful services Providence has provided over those years and, now, is especially grateful to Dr. Hodges as her primary care physician."