Heart Care
Providence Newberg Medical Center
Help expand our heart services in this community by funding cardiac care. Together, we will improve heart health of each patient at the new cardiac rehabilitation center at Providence Newberg Medical Center.
Give Now
Help heart patients live longer, healthier lives.
In Oregon, the facts are alarming: One in five Oregonians dies of heart disease. Most adults (63%) have at least one of the three top heart disease risk factors. And as our older population grows, Oregon faces a tidal wave of heart disease. With your help, we can meet this need by expanding access to cardiac rehabilitation.
Your gift will help provide cardiac rehabilitation, power classes and wellness programs, and support patients in their journey to greater heart health.
Basecamp
Opened in 2019, Basecamp provides prevention and wellness programming to help patients begin or continue the journey for a healthy life.
Expanded space
With the support of generous donors, Providence Newberg expanded its cardiac rehabilitation space with the opening of the new medical plaza.
Unmatched patient support
Keeping your care close to home allows you to focus on recovery to return to the life you love.
Basecamp partners to bust heart disease among police officers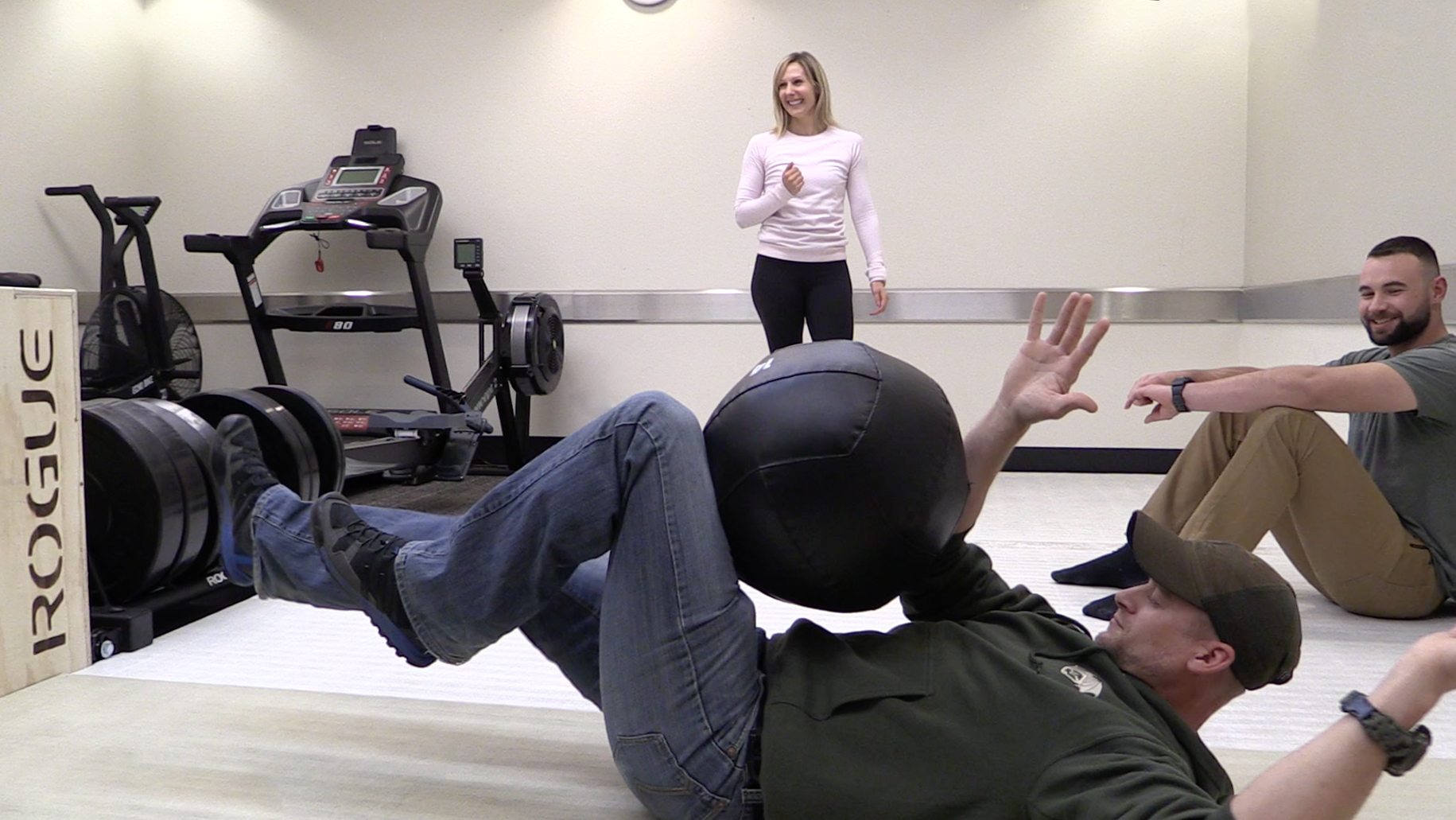 Basecamp, the donor-supported center for heart disease prevention and wellness, is on the beat with the Sherwood Police Department to reduce heart disease among police officers. Heart attacks are a leading cause of death among law enforcement.
"There's a lot of sedentary time sitting in the car," said Sherwood Captain Ty Hanlon, an advocate for the new partnership. "It can be hard to eat healthy or exercise, especially for officers working at night. A lot of officers haven't learned techniques for managing the stress that comes with the job. It's just the facts of our work."
The department had been putting together a plan to combat these facts but needed some advice. "We were on a crusade to find a doctor or a hospital interested in partnering with us," said Captain Hanlon. "I was referred to Dr. Foster who lives here in Sherwood. He jumped on board right away."
Learn More