Behavioral Health
Providence Newberg Medical Center
At Providence, we are working to change how we care for our patients with behavioral health needs.
Give Now
Behavioral Health is Health
The behavioral health programs at Providence Newberg Medical Center help our most vulnerable patients - frequently people experiencing addiction or mental health crises - toward better well-being by connecting them with emergency housing, transportation, food, hygiene kits and other essential contributors to health.
Behavioral health is more than mental health. It includes the treatment of mental illnesses as well as emotional well-being, domestic violence, substance abuse and other addictive behaviors. At Providence, we are integrating behavioral health care into
the primary care setting. By caring for the whole person, we can reduce the reluctance many patients have when seeking help for behavioral health issues.
Better Outcomes thru Bridges
Serving the community's most vulnerable and under-resourced people, the Better Outcomes thru Bridges (BOB) team empowers individuals on their journey toward better well-being by engaging with compassion, dignity and integrity.
Caring Contacts
Using lived experience, Caring Contacts peer support specialists work with behavioral health patients recently discharged from the emergency department.
School-based Outreach
Providence Newberg School Outreach Program works with students and families within the Newberg School District to provide social and behavioral health support as well as community resources.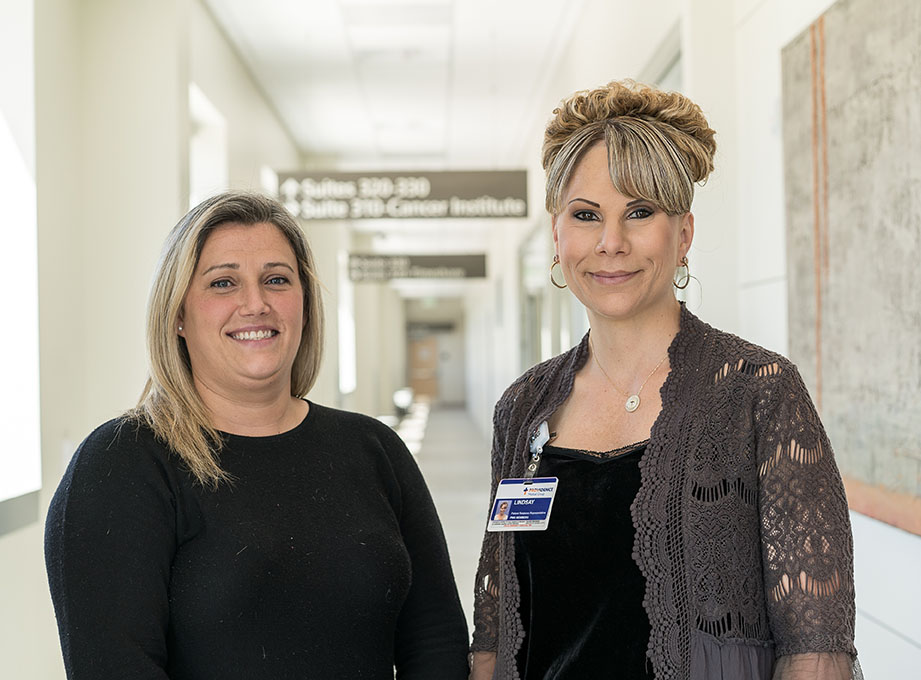 April was at her lowest. She had been through five surgeries for severe endometriosis, and her anxiety and depression were becoming overwhelming. She asked her doctor where to get help.
That's when April learned about the Better Outcomes thru Bridges behavioral health program, which pairs BOB outreach workers with patients who are experiencing behavioral health issues, need support and/or help with basic needs. The BOB workers provide support and help bridge gaps to find needed services for patients. The program is available in Providence hospitals and some clinics in Oregon.

Once accepted into the program, April was connected with Lindsay Gardner, outreach specialist. April has dealt with depression and anxiety most of her life and has received treatment before. She said this time was different.