Including You: A Conversation Series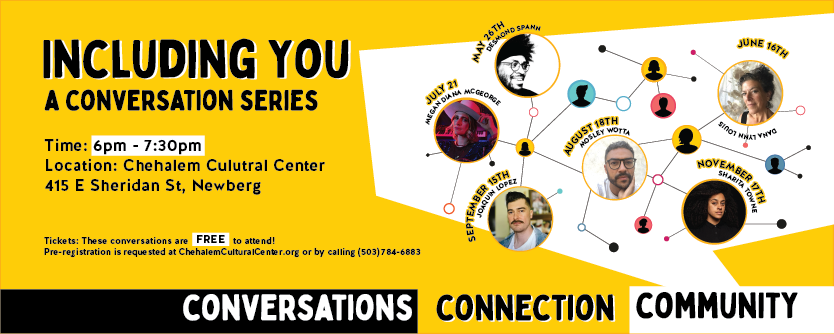 Including You is a series of conversations sponsored by Providence Newberg, Chehalem Cultural Center, A-Dec and George Fox University.

The 2022 series will feature Oregon artists sharing their creative work as an entry point to conversations about equity and community. Their goal is to encourage people to join them in being curious, listening to understand and building a collective community that works toward greater inclusion.

The presentation is free, but pre-registration is requested. Click below to learn more, see the schedule of events and register for free tickets.