April was at her lowest. She had been through five surgeries for severe endometriosis, and her anxiety and depression were becoming overwhelming. She asked her doctor where to get help.
That's when April learned about the Better Outcomes thru Bridges behavioral health program, which pairs BOB outreach workers with patients who are experiencing behavioral health issues, need support and/or help with basic needs. The BOB workers provide support and help bridge gaps to find needed services for patients. The program is available in Providence hospitals and some clinics in Oregon.

Once accepted into the program, April was connected with Lindsay Gardner, outreach specialist. April has dealt with depression and anxiety most of her life and has received treatment before. She said this time was different.

At the time, April and her daughter were living in a shelter. Her daughter was also struggling with behavioral health issues. "I needed a village," said April. "Lindsay helped me realize my strengths and I never felt alone at any time."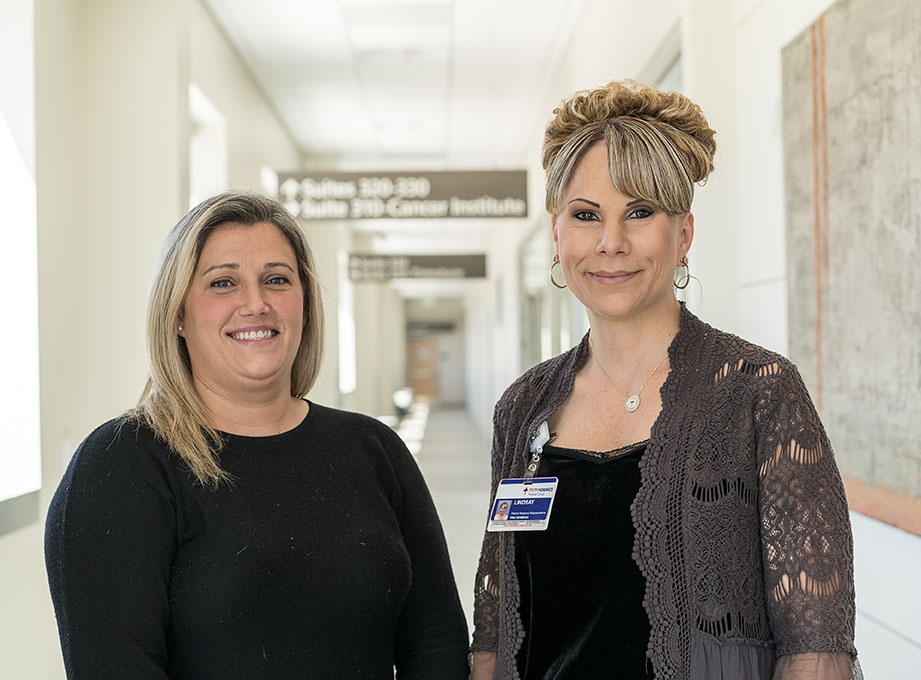 Lindsay's role is to build a relationship with her patients so "they feel acknowledged, supported, valued and heard. We connect patients with resources in the community so that, long term, they are sustained and can be independent with a built-in support network."

The goal is help the patient learn how to advocate for themselves," said Lindsay. "I help connect the dots, but the patient does the work."

By working with Lindsay, April is building connections in the community, "People do care," she said. She now has stable housing and is attending community college.

April is grateful to the donors who support the program. "Thank you so much for helping my life. You have touched my life in ways I don't think would have been possible otherwise. You helped my children and you helped me heal."