Austin Family Foundation grant helps those needing emergency housing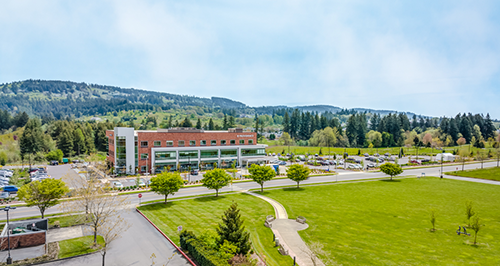 Providence Newberg Health Foundation recently received a $92,000 grant from the Austin Family Foundation to support the hospital's Out of the Cold program for vulnerable and medically fragile patients served by Providence. Thank you to the Austin Family Foundation for your ongoing support to the Yamhill County community.
The Out of the Cold program – which is supported by the Austin Family Foundation, Providence and other community partners – provides recovery space for people with behavioral health conditions, chronic needs and/or housing instability.
The grant also will help provide "wrap-around services" through Providence's Better Outcomes through Bridges (BOB) program, which works with clients to connect them to needed social and medical services.
"This gift will make a big difference in the lives of many in our community," said Providence Newberg Medical Center Chief Executive Joe Yoder. "We are grateful to the Austin family for their ongoing generosity to Providence."