Caregiver Development
Providence Milwaukie Foundation
The funds will be used to sustain, innovate, and promote excellence in family medicine education with a focus on patient-centered care at Providence Milwaukie Hospital.
Give Now
Educate and train family medicine doctors of the future
Funds will be used to sustain, innovate and promote excellence in family medicine education, with a focus on patient-centered care at Providence Milwaukie Hospital.
Family medicine is an area of medicine devoted to providing comprehensive health care for people of all ages. Based on knowing the patient well within the context of their family and community, family medicine doctors emphasize preventing disease and promoting better overall health. Because family medicine doctors focus on the whole person, they help patients get the best care possible, helping them navigate complex health care delivery systems.
The Family Medicine Residency program is committed to training family physicians to be patient-centered, socially responsible and community-focused in the care they provide. Launched in 2001, the program recruits many of the brightest medical students from across the country and educates one-quarter of all family medicine physicians graduating in Oregon each year. Many tell us they want to learn at Providence because of our Mission and commitment to social justice.
Your gift to the Family Medicine Residency Endowment will enhance the program, providing residents with the clinical knowledge and skills they need to practice effectively. This in turn will improve family medicine practice in Oregon and beyond.
Faculty and resident development, retention and recruitment
Your gifts help enhance and build skills to broaden teaching and medical skills; provide training in diversity, equity and inclusion; and provide education in social determinants of health. You can help create an Underserved Minority in Medicine Scholarship for a rotation at Providence Milwaukie Hospital.
Innovative education and curriculum
You can support faculty and resident research projects, purchase equipment to help train faculty and residents, and provide opportunities for enhanced hands-on training.
Community medicine
Donor gifts can increase community experiences as part of residents' training, reduce disparities in care, and launch an annual lectureship around social determinants of health.
Integrative medicine course broadens residents' skills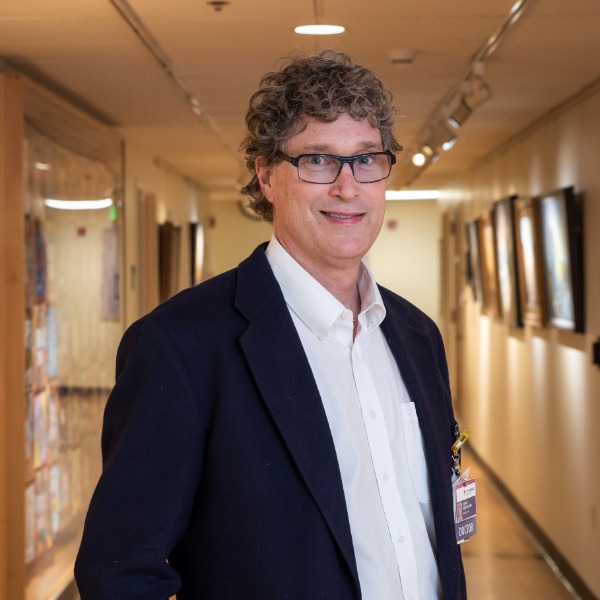 During their three-year residency, family medicine residents will attend two or three lectures each year on integrative medicine. Those who want to become more familiar with the specialty can take an elective course that requires 300 hours of extra study.
Integrative medicine includes naturopathy, herbal supplementation, acupuncture and therapeutic massage. "Patients find healing in multiple venues," said Justin Osborn, M.D., director, Providence Family Medicine Residency Program, "and we broaden our toolkit by having expanded knowledge of these subjects."
Thanks to your generosity, residents have access to online materials to look up treatment options for their patients. "Using integrative medicine can provide more chances for healing, especially for conditions that don't have a clear course of treatment," said Dr. Osborn.
Read More