Integrative medicine course broadens residents' skills
During their three-year residency, family medicine residents will attend two or three lectures each year on integrative medicine. Those who want to become more familiar with the specialty can take an elective course that requires 300 hours of extra study.
Integrative medicine includes naturopathy, herbal supplementation, acupuncture and therapeutic massage. "Patients find healing in multiple venues," said Justin Osborn, M.D., director, Providence Family Medicine Residency Program, "and we broaden our toolkit by having expanded knowledge of these subjects."
Thanks to your generosity, residents have access to online materials to look up treatment options for their patients. "Using integrative medicine can provide more chances for healing, especially for conditions that don't have a clear course of treatment," said Dr. Osborn.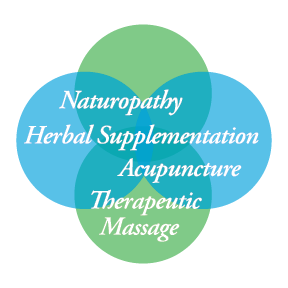 "I have several patients who are wary of medications. Having evidence-based options for supplements, acupuncture, or wellness information has allowed me to be more patient-centered in my medical care," said Hannah Kadavy, M.D. "It has also allowed me to practice safer medicine by better understanding the different over-the-counter supplements people may be taking and how they can interact with medications and medical conditions."