Sunshine Club
Providence Hood River Hospital Foundation
Help support the Sunshine Club, an adult day group for people with Alzheimer's or related issues.
Give Now
Caring for those who care for others
When a family member or loved one experiences memory loss, it can be challenging for them and their caregiver. The Sunshine Club provides a safe, engaging space for patients with dementia and other memory loss issues.
Family members or caregivers can drop off their loved one for the day for some much-needed respite. While at the Sunshine Club, participants prepare and eat meals, do crafts, exercise, go on outings and enjoy themselves. The foundation provides key support to make the program the best it can be for these families and participants.
Donors generously support Sunshine Club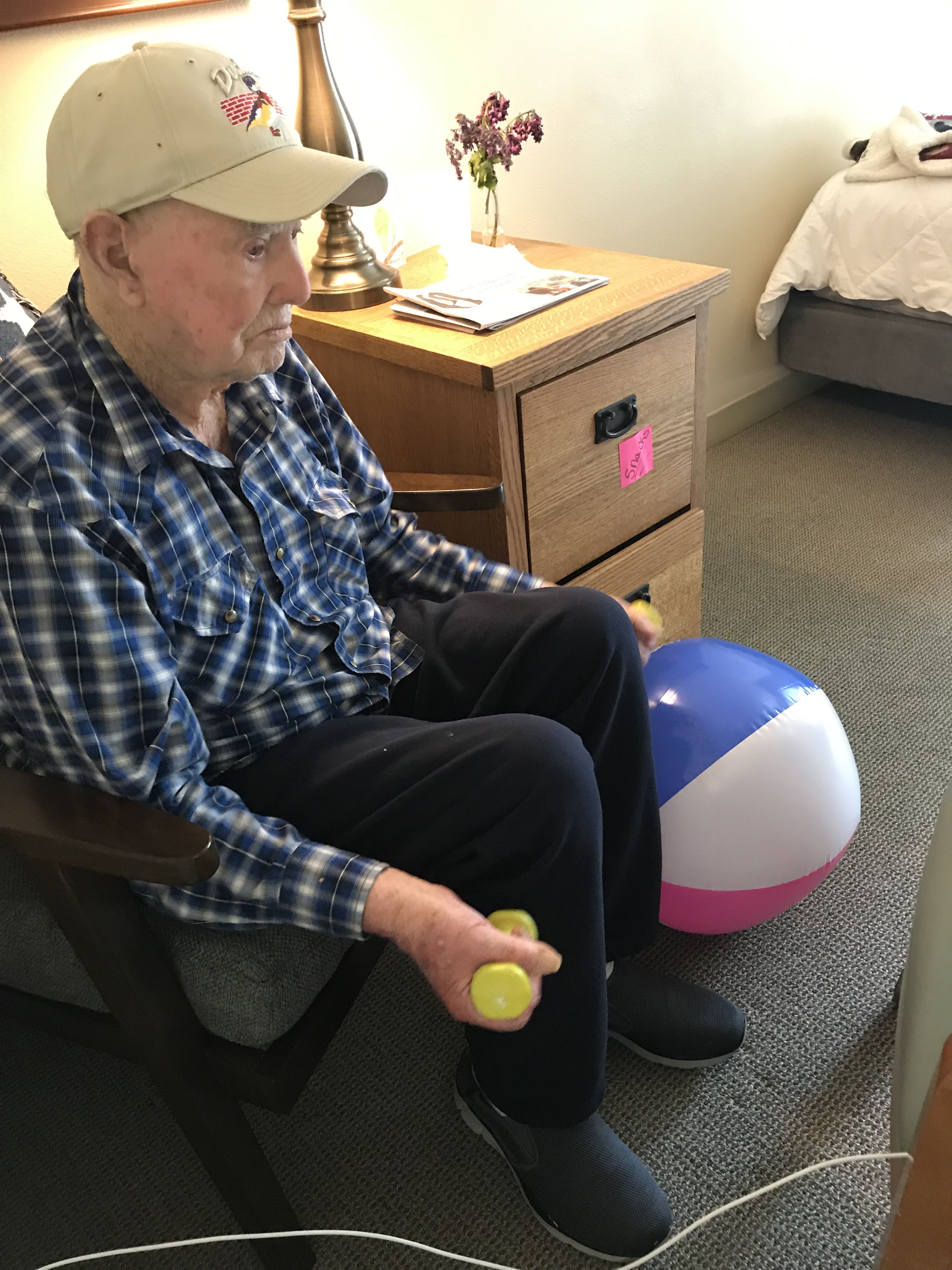 Thanks to your support at the 2020 Hearts of Gold, $100,000 was raised to help fund the Sunshine Club Program.
The Sunshine Club is a life-enhancing resource for local families living with dementia and Alzheimer's disease. The Sunshine Club provides a day group for people with memory loss disease, offering respite for families or friends who are full-time caregivers. It's a place where families can help their loved ones socialize, be active, share a sense of community and enjoy themselves.
However, the onset of COVID-19 forced the in-person meetings to move online. All participants were given an iPad and the opportunity to gather online five times a week. Every Monday, Wednesday and Friday morning they can exercise together. Music is offered on Wednesday afternoons, and Friday is bingo. Each participant received a CD and a booklet for the Wednesday sing-alongs, as well as weights and a ball for exercise.
A special thank you goes to Tonya DeHart, program manager for the Sunshine Club, whose passion for the program has not diminished. The Sunshine Club provides caregivers with a break and brings incredible joy to participants and their families. We are all looking forward to when the group can meet in person again as COVID precautions allow.