Training for doctors working in rural areas
The Rural Track Residency Program trains family physicians to care for people living in rural and underserved areas.
This is a collaborative program between Providence Hood River Memorial Hospital, One Community Health and Providence Milwaukie Family Medicine Residency. Your support funds equipment, training and seminars for the residency program each year.
Growing up in a small town in southern New Mexico, Madeline Bierle, M.D., understands how important access to health care is for rural populations. "People in those communities don't always have as much access to care as those in larger communities. I like the community aspect of small towns, so it just made sense to do a Rural Track residency," she said.
Physicians taking the three-year Rural Track residency live in Portland the first year and train alongside residents from Providence Milwaukie. In the second and third years, they live in Hood River and return to Portland occasionally for higher volume rotations in obstetrics, adult medicine and electives.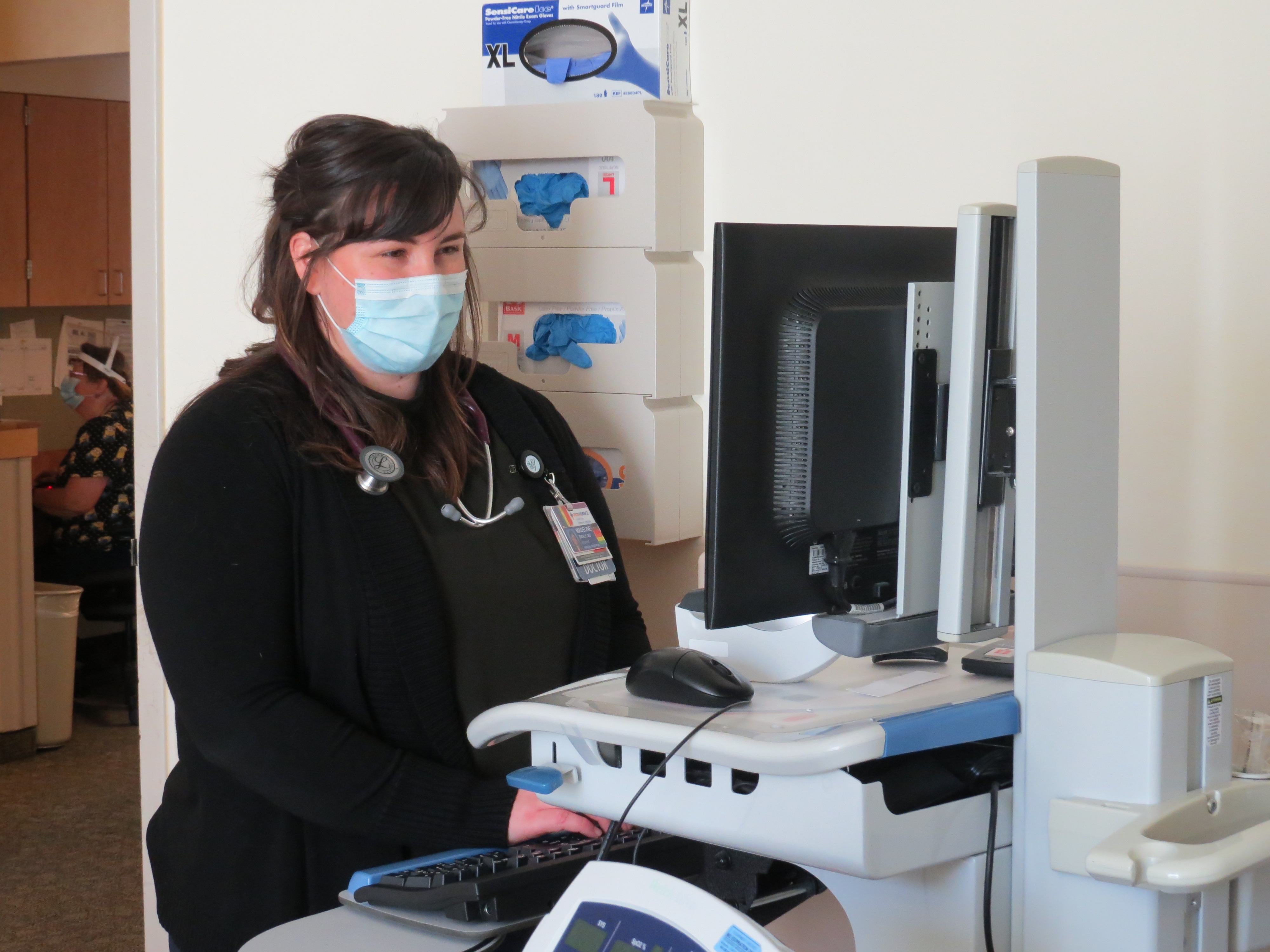 Throughout all three years, the residents practice family medicine at One Community Health in Hood River. "We get to practice care in all types of settings – from emergency care to outpatient care," said Madeline. "That helps us feel more comfortable when we're on our own. We're better equipped to handle critical situations in any setting."

Madeline learned Spanish in both Mexico and Guatemala and gained the skills and cultural knowledge to provide quality health care to Latinos by taking a Spanish language immersion program designed for health care professionals. "I was drawn to Hood River because of the patient population. We serve a large Spanish-speaking population and it helps to communicate with them in their language."