Program provides health professionals to local clinics
The Providence Rural Residency Program is a valuable collaboration made possible by your donations. In its 10th year, the program provides multifaceted training for up to six physicians while attracting much-needed medical professionals to the Hood River community.
Medical residents work full time, treating patients at Providence Hood River Memorial Hospital and One Community Health. Under the mentorship of Robert Gobbo, M.D., and a team of seasoned physicians, the residents gain experience in providing obstetric care, treating chronic illness, and serving migrant and indigenous populations.
Your gifts covered several expenses, including two Butterfly machines—handheld ultrasound devices—and a year of Butterfly training for all faculty. These portable devices allow our team to assess trauma and monitor pregnancies from any rural location.
"We really benefit from having more physicians in the small towns. In a rural community, we don't have easy access to specialists. A lot of our patients can't travel very far." – Connie Serra, M.D., Providence Hood River Family Medicine
The rural residency program also helps retain medical providers who are personally invested in the Columbia Gorge community. About half of the residency graduates choose to stay in Hood River. Class of 2022 residents Ben Coffey, M.D., and Madeline Bierle, M.D., both plan to continue working in Hood River.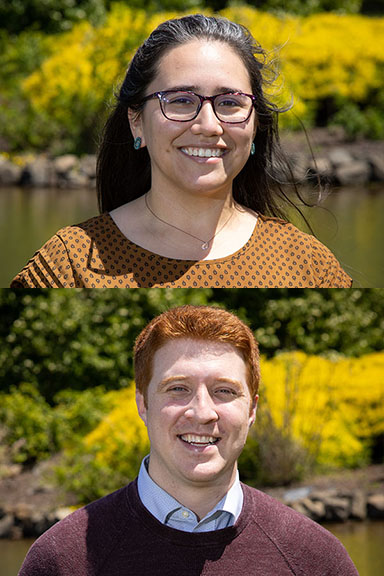 Two new medical school graduates were recently accepted to the rural residency program. Out of hundreds of applicants, the following talented individuals were selected to be our Class of 2025.
Carina Souflee, M.D. - Dell Medical School, University of Texas, Austin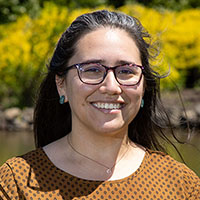 Before medical school, Dr. Souflee was a high school English teacher and a Teach For America Scholar in Kirtland, New Mexico, near Navajo lands. She grew up in north Texas where her parents are both social workers and teachers. Dr. Souflee is a strong patient care advocate and has taught about the importance of traditional medicine for indigenous communities.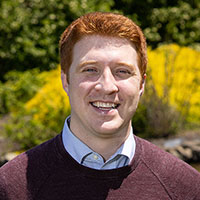 Owen Willis, M.D. - University of Toledo College of Medicine, Ohio
Dr. Willis received master's degrees in cellular biology and cancer biology at Case Western Reserve University and the University of Miami. He has a strong background in research but prefers working with patients and getting to know new people. Dr. Willis desires to practice family medicine and is fluent in Spanish.