AEDs donated to keep kids safe
Thanks to donors at the 2019 Hearts of Gold "Powered by Basecamp" event, the Hood River County School District has eight new lifesaving AEDs. An automatic external defibrillator is used when a person goes into sudden cardiac arrest. The AEDs were placed in locations that might be used by the public when school is not in session.
"We are pleased to partner with HRCSD to enhance safety at their facilities and someday maybe save a life," said Susan Frost, foundation director. "Through our larger Providence network, our purchase of four AED units was matched by Providence Heart Institute and Providence Sports Medicine for a total of eight units placed at HRCSD locations."
Another program supported by the same donors is Heart to Start. In its second year, the program brought together about 40 patients, family members and community members. They met at the Hood River Valley High School track to train together for a family-friendly 5K run/walk.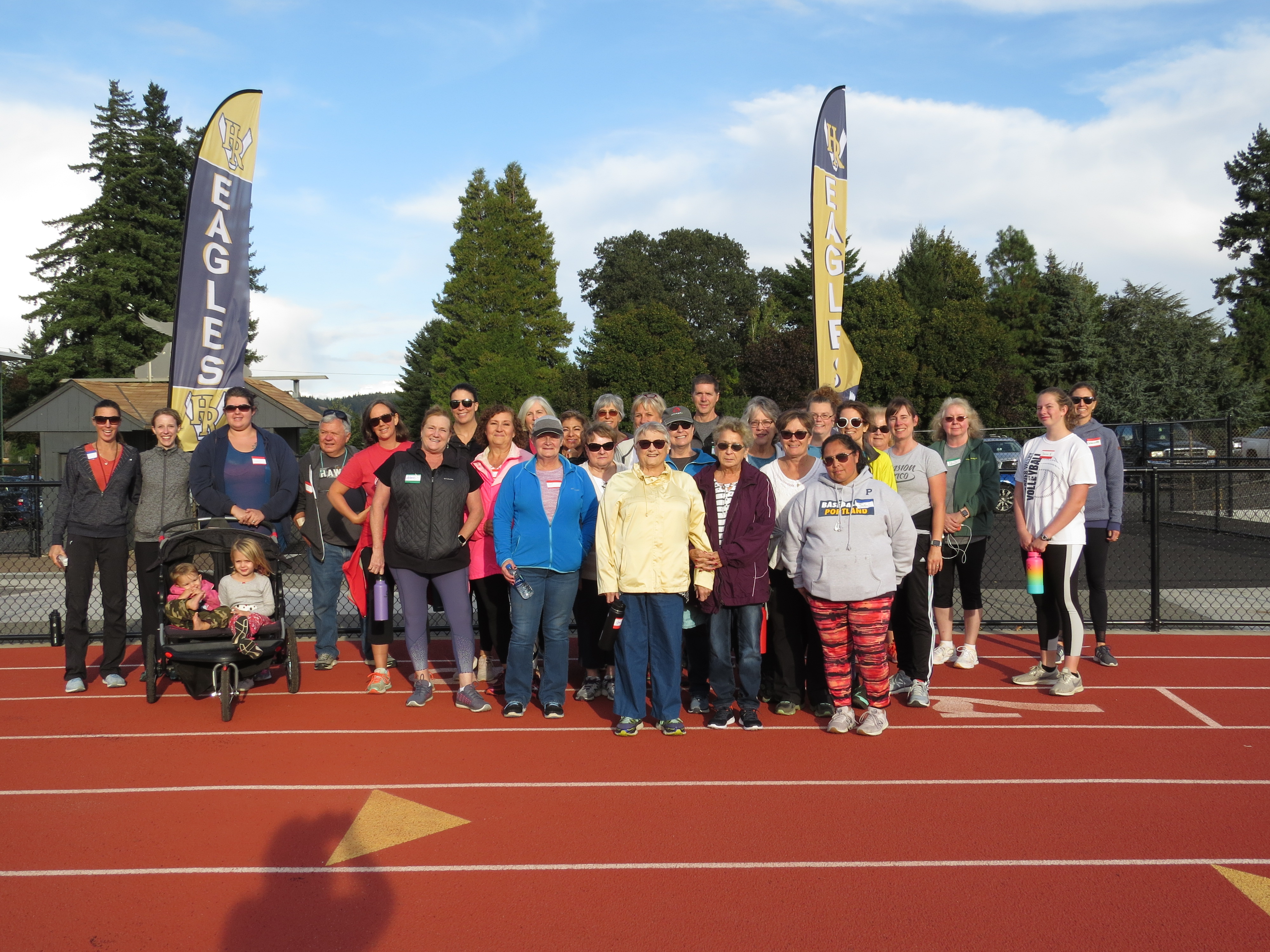 Rather than focusing on numbers and times, participants are encouraged to take several small steps (e.g., weekly training) and work toward a remarkable finish.
Veronica Espe participated in her second Heart to Start training in 2019. Before joining, she had never used running as exercise. "I'm training for a half marathon," said Veronica. "I love Heart to Start because it keeps me on track to commit to working with others toward a goal."