Landscaping and gardens
Providence Benedictine Nursing Center
The therapy garden at Providence Benedictine Nursing Center is a showpiece that blesses our patients, residents, visiting families and employees – thanks to the support of generous donations.
Give Now
Help restore our gardens
The winter ice storm in 2021 damaged many trees and plants on our campus. Your gift will help restore and improve the gardens and landscape. Our goal is to create an integrated landscape design that connects the entire campus, adds in new shade trees, incorporates walking paths and spots of interest. With your help, we will create a low-maintenance, interactive space that can be enjoyed by residents, families and caregivers.
Restoration also will provide more shade and repair spaces where trees had to be removed due to the storm. In addition, we hope to plant along the Orchard House fence and the courtyard between the nursing center and Orchard House.
New trees
Your gifts can replace trees that were lost in the storm and add trees that will create more shady areas for our residents and visitors.
Interactive space
Your support can create a low-maintenance, interactive space that can be enjoyed by residents, their families and Providence caregivers.
Walking paths
We would like to add walking paths that will connect the whole campus.
Scouts build terrain park for rehabilitation patients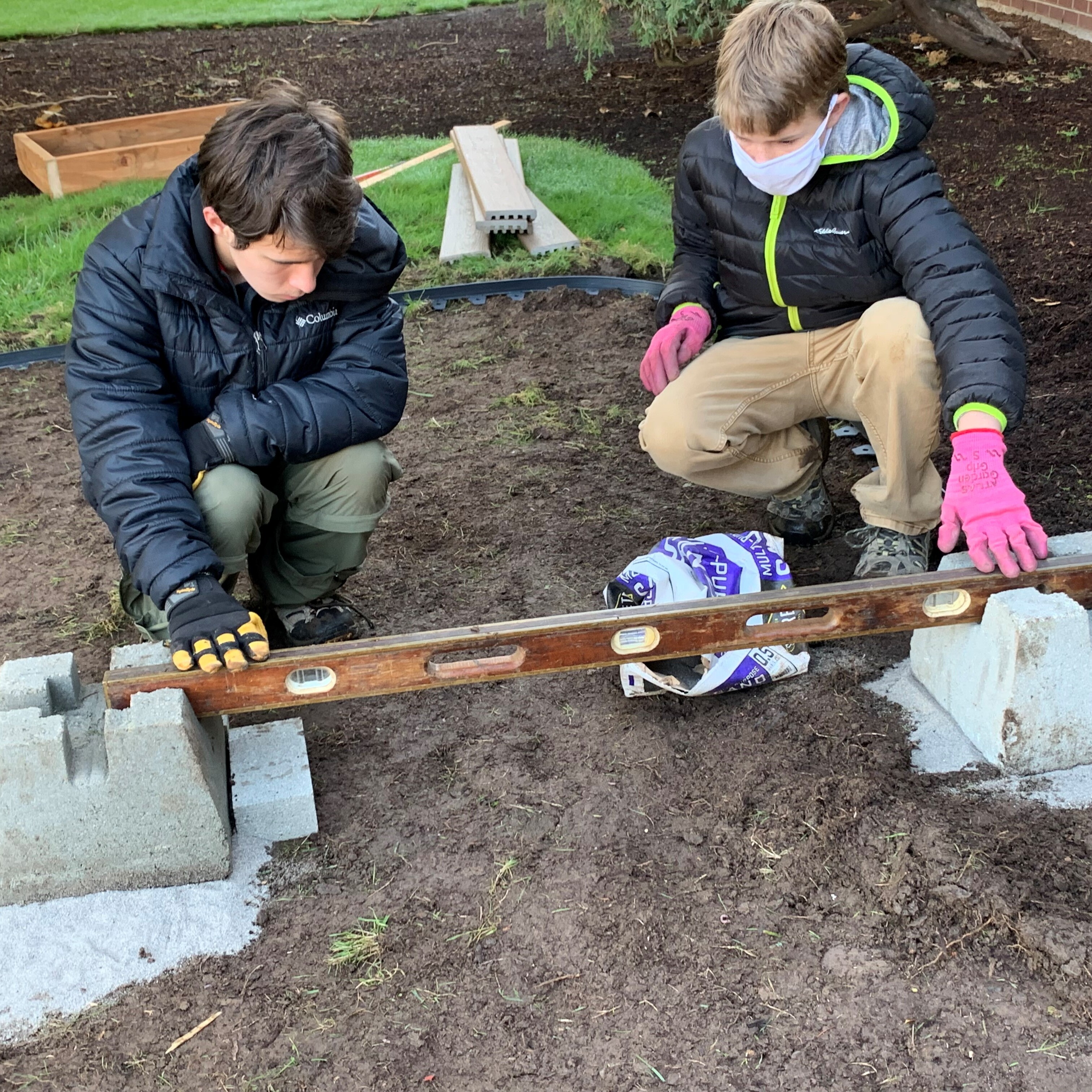 Physical therapy at Providence Benedictine Nursing Center now includes real-life terrain that people may encounter when they leave the center. Practicing balance and mobility here prepares them to return safely to their own homes.
Boy Scouts of local Troop 485 partnered with Providence Benedictine Foundation to create a terrain park, featuring different types of outdoor surfaces and tasks, such as opening a closing and garden gate.
"This project fit in perfectly for my school's 10th grade service theme this year: Caring for the Elderly," said Rieve Randall, Eagle Scout candidate and project organizer. "It brings me an enormous amount of joy when I think that in some small way I have helped serve the needs of the elderly and allowed them to stay safe, whether at Providence Benedictine Nursing Center or at home." He is a sophomore student at Blanchet Catholic School in Salem which has a history of service with Providence Benedictine.
Read More