Dining Services
Providence Benedictine Nursing Center
Donations will help us offer choice menu options and improved temperature control options for residents of Orchard House, improving the experience of our community members.
Give Now
New kitchen equipment for better meals
Providence Benedictine Orchard House is committed to honoring the individuals living here by providing compassionate care that enhances each person's quality of life. Licensed as an assisted living facility, Orchard House provides different levels of personal care services that are tailored to meet the unique needs of each resident.
Residents have private apartments with full bathrooms (roll-in showers), three daily meals, snacks, routine personal care services, weekly housekeeping and linen services, social activities and more. Transitioning the dining program at Orchard House to match that of the nursing center will require reconfiguration of processes in the kitchen, purchase of carts and additional temperature control equipment.
Kitchen efficiency
Reconfiguration of the kitchen will improve efficiency, making it easier for employees to prepare food for our residents.
Food delivery
New carts will make it easier to deliver food to residents who choose not to eat in the dining room.
Heat on demand
New equipment that heats food on demand will allow us to keep food better regulated for safety and enjoyment.
Nourishing bodies and souls at Providence Benedictine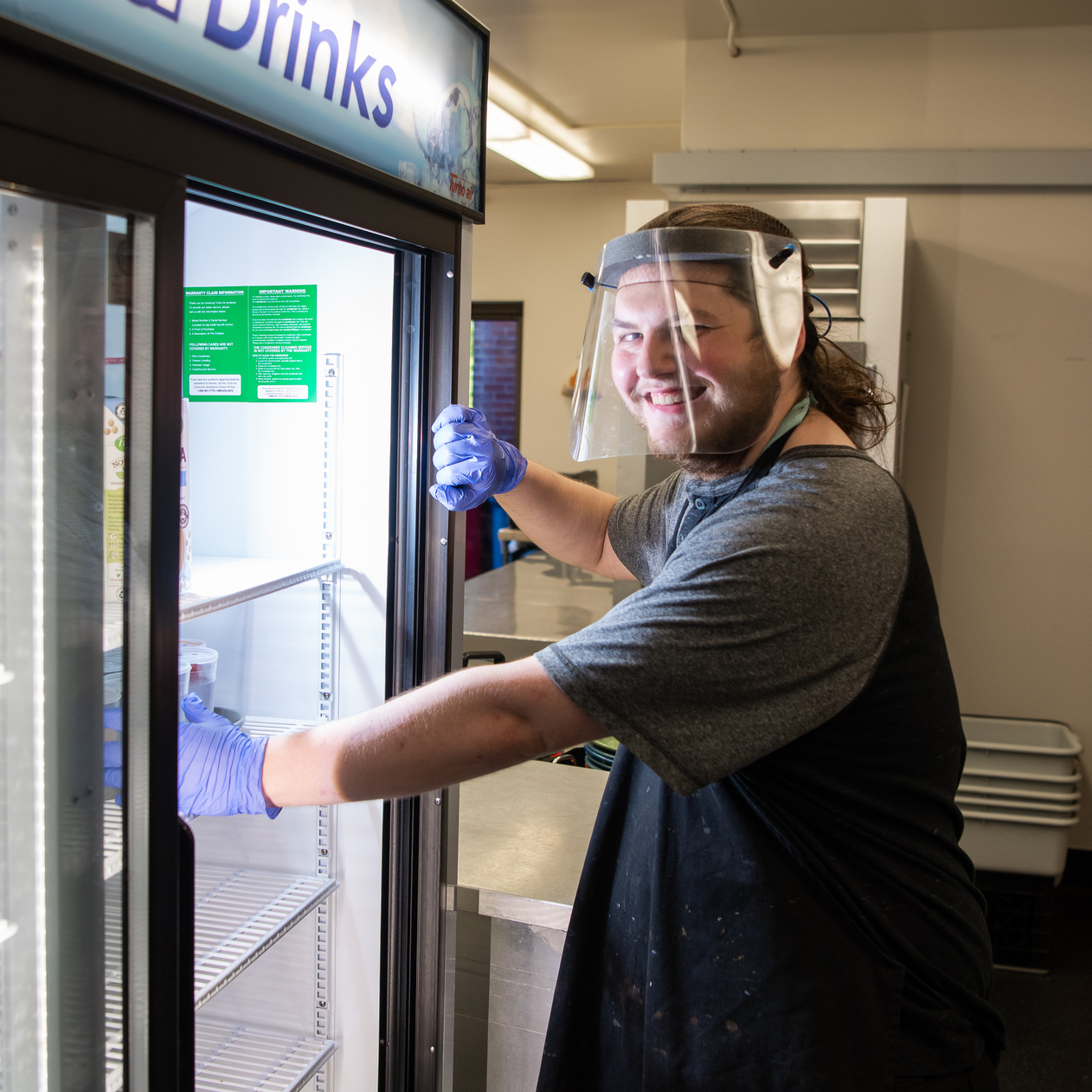 The nearly completed $160,000 kitchen and dining enhancement project at Providence Benedictine Nursing Center means more than just a better way to prepare and serve food.
The improvements bring a higher quality of life for residents, patients, visitors and employees. Funded by grants and generous donor support, new commercial grade stainless steel equipment allows for much better quality of food preparation. Grants from the Larry & Jeanette Epping Fund at Salem Foundation and the Bob Fessler Family Fund helped support the project. A board member's company, GEM Equipment, generously custom designed, manufactured, donated and installed $74,000 in kitchen equipment.
"Thank you to everyone who made this transformation possible to better serve our residents, patients and visitors," says Emily Dazey, executive director, Providence Benedictine. "Everyone put their hearts into this effort, and it shows."
Read More