Regional Foundation Team
Get to know us. We would love to work with you to match your passion to the program or project that is most meaningful to you.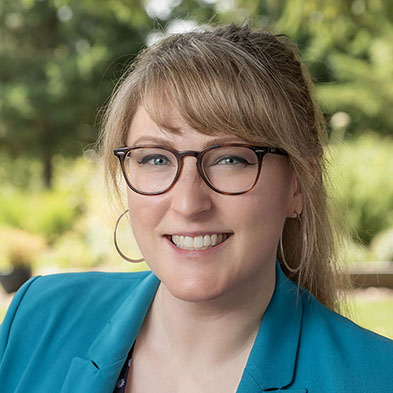 Katie Colhoff
Regional Executive Director, Donor Engagement
Providence Foundations of Oregon
What is your role in the Foundations?
I lead the strategy for Foundation special events and communications. My team tells stories, creates experiences, and helps deepen the relationship between those who support us and the programs we fund.
Why Providence?
It is amazing to do work that matters. Helping connect people to Providence to support care for the most vulnerable is deeply rewarding, and when you love your job AND get to do something that really makes a difference, it rarely feels like work.
What do you like to do in your free time?
I love spending time with my husband and little boy, doing yoga and rocking out with my band (I play bass and keys).