10 Foundations. 1 Mission.
I am pleased to share the 2021 Gratitude Report, which provides a glimpse of the many things you helped make possible to advance research, health care and wellness throughout Oregon.
Thanks to your generosity, Providence Foundations of Oregon raised more than $50 million in 2021. This includes gifts to our ministries throughout the state, which represent our hospital campuses and statewide centers of excellence, such as cancer, heart, brain and spine, women and children's, and much more.
We are eternally grateful for your support and friendship. You are an important partner in caring for our communities, and together, we will build health for a better world.

Kelly S. Buechler
Chief Philanthropy Officer
Providence Foundations of Oregon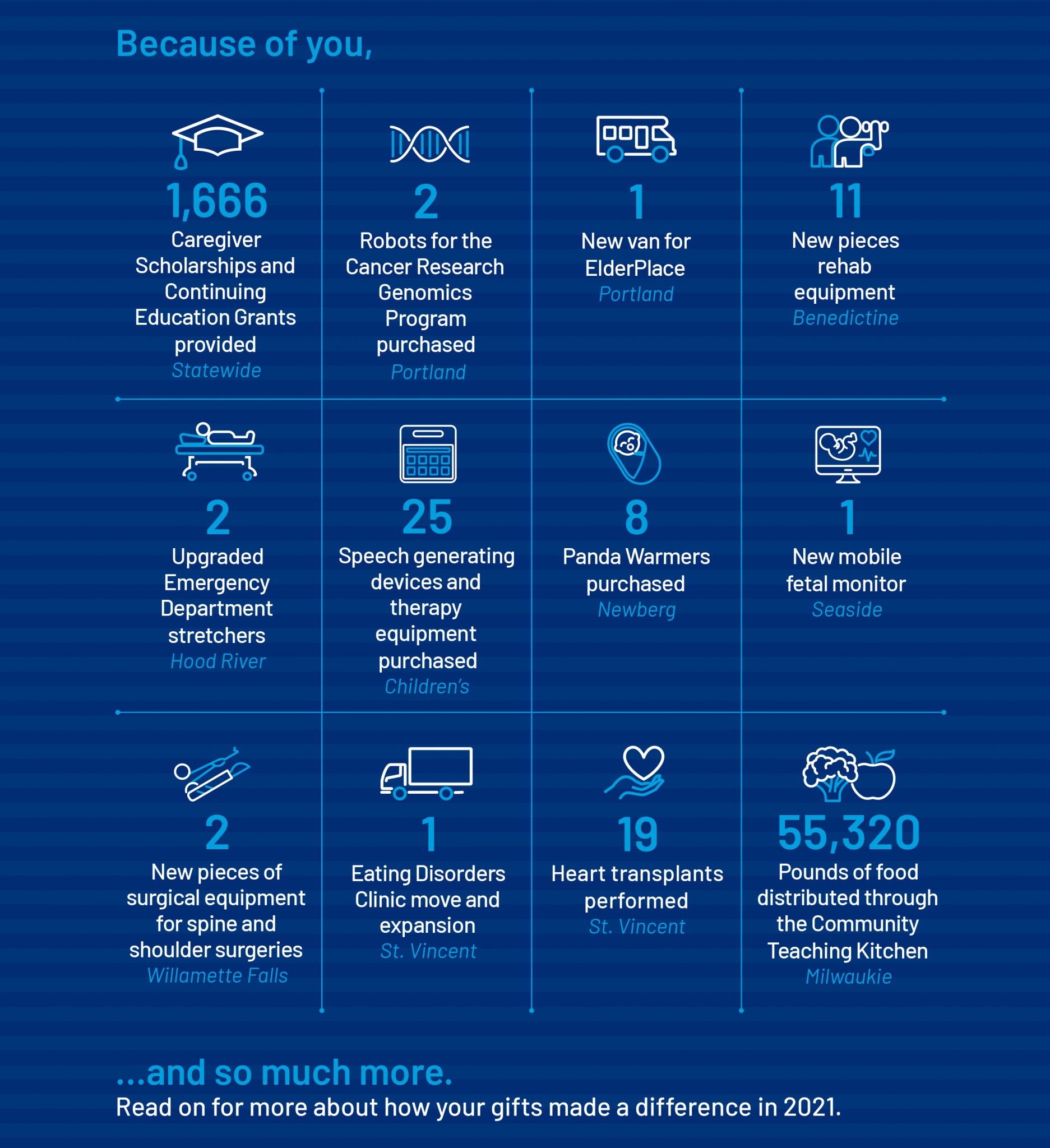 Full 2021 Gratitude Report
You made all this and more possible. Read on for more stories of how your gifts are changing lives and creating health for a better world.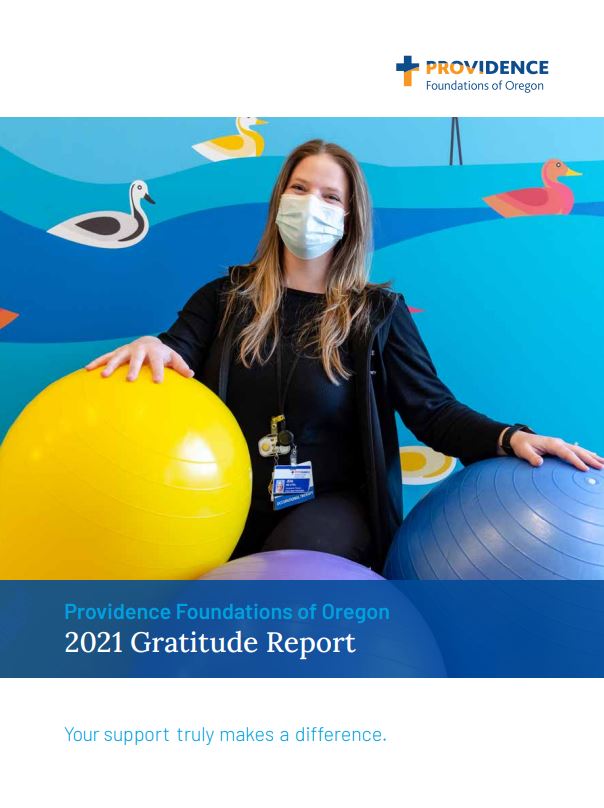 Archive Gratitude Reports
Latest Financial Statement