Our donors advance research, health care and wellness and make it possible for us to relentlessly pioneer new and better ways to bring health, hope and healing to people in need.
Thank you for considering a generous donation today.
To learn more about the ways to give listed below, please email us at NationalFoundation@Providence.org or schedule a virtual appointment.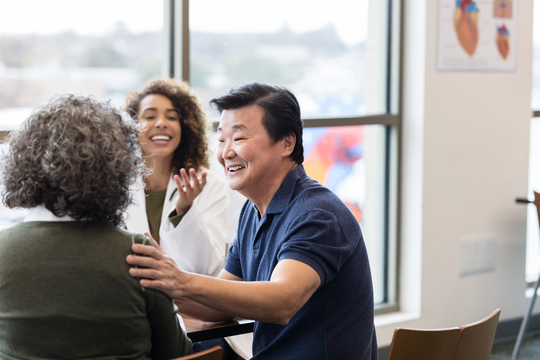 Gifts of Cash
This is the easiest way to give. Most gifts are made by credit card or check, and you can choose the foundation and program your gift supports and make a gift in thanks for care received or in memory of a loved one. You may also set up a monthly contribution that can be automatically charged to your card of choice. All gifts are tax deductible as provided by law.
Matching Gifts
Many companies match, or even double match, their employees' gifts. To see if this is an option for you, check with your employer, your spouse's employer or even the company from which you retired.

Stocks and Bonds
Providence accepts the donation of appreciated securities, which may offer you tax advantages.
Qualifying Charitable Distribution
After age 70½, you can contribute up to $100,000 from an IRA each year to Providence and gain tax advantages.
Donor-Advised Fund (DAF)
Recommend a gift to Providence through your donor-advised fund using DAF Direct.
Planned Giving
You can support Providence in your estate plans. Planned gifts, including gifts through your estate, charitable trust, life insurance and property, are welcome.
Corporate Giving
Learn about the many ways your organization can support Providence.