Mental Health and Well-Being Innovation Challenge
With you, we have the opportunity to harness innovative solutions that drive measurable impact and improve and enhance the well-being of our communities.
Give Now
Our nation finds itself at an inflection point around behavioral health and well-being.
Our current behavioral health system is insufficient to meet increasing community need.
We know that our neighbors are suffering deeply and often alone.
To address our nation's growing behavioral health needs, Providence and Well Being Trust have established the Mental Health and Well-being Innovation Challenge to catalyze and accelerate new programs and approaches to behavioral health and well-being through a competitive selection process designed to identify and promote innovation.
Social isolation, uncertainty and economic fallout have exacerbated America's mental health crisis.
Workplaces, schools, homelife and relationships have shifted and transformed; communities, especially communities of color, have experienced tremendous suffering and loss; youth and their families are reckoning with years of disrupted learning; and Americans are experiencing new physical ailments that impact their well-being and mental health.
Our neighbors are suffering deeply and often alone. Every day, an average of 416 people die from deaths of despair related to suicide and drug overdose.*
Those who give and receive behavioral health care are best positioned to create impactful solutions.
The Innovation Challenge will invite proposals from Providence caregivers around innovative approaches that align with Providence's mission and improve outcomes for our neighbors, community members and fellow caregivers.
Proposals selected will receive support, guidance, mentorship, resources and technical assistance to ensure the greatest possible chance of success.
Proposals will be judged on their ability to deliver meaningful impact and the potential for scale and spread within Providence and beyond.
Proposals will be selected based on an initial written application and a "pitch fest" that will be judged by a panel of experts.
Bringing together thought leadership to innovate across Providence behavioral health and philanthropy.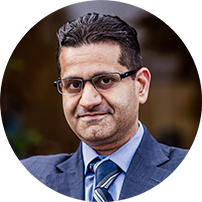 Dr. Arpan Waghray
CEO, Well Being Trust at Providence
Since 2016, Dr. Waghray has served as Co-Chair of the Providence Behavioral Medicine Leadership Council, with clinical oversight for the Behavioral Medicine Clinical Performance Group. He is also the Chair of the American Hospital Association's Behavioral Health Services Council, which helps shape behavioral health advocacy, policy, and resource development.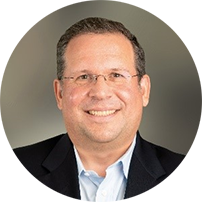 Roger Dowdy
COO, Vice President, Mental Health & Population Health at Providence
Roger has 30+ years of experience as a clinician and administrator. As a Licensed Clinical Social Worker, he worked extensively with individuals struggling with co-occurring mental health and substance use disorders. As an administrator, he led efforts to integrate mental health into primary care in multiple organizations as well as the overall coordination of large-scale, clinical operations and health plan functions.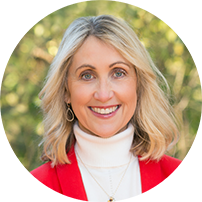 Laurie Kelley
Chief Philanthropy Officer at Providence
Laurie oversees strategy and fundraising for Providence National Foundation. She also leads the Office of Philanthropy, collaborating with regional and local leaders throughout the Providence system, refining and building the operations and financial reporting for the collective foundations and enhancing culture of philanthropy across this large regional health system.
This project was seeded with a $1 million grant. National Foundation seeks $1 million in philanthropic matching funds to ensure its future.
Providence National Foundation seeks to address some of the most pressing health challenges facing our communities today—harnessing the power of philanthropy to reimagine the future of health care.
With you, we have the opportunity to harness innovative solutions that drive measurable impact and improve and enhance the well-being of our communities. We hope you'll join us in this important work.