Cancer Services
Providence National Foundation
Providence is a leader in advanced treatments for holistic cancer care. Using a multidisciplinary approach, we provide our patients with access to advanced diagnostics, clinical trials, minimally invasive surgical interventions, and personalized genomic and immunotherapy treatment options.
Give Now
We believe in collaboration
Our patients have access to a committed and devoted team of cancer care experts who research and develop the most advanced therapies, apply those personalized therapies to our patients, and support patients and their families throughout their cancer treatment.
We treat a wide range of cancer areas. Our specialized teams include research scientists; medical, surgical and radiation oncologists; advanced pathologists, diagnostic imaging experts; oncology nurses; physical therapists; nutritionists; support services; social workers; spiritual care providers and more.
Leveraging this team of world-class physicians, scientists and medical specialists, Providence ensures patients have access to clinical trials and the most effective treatment options available, customized for them.
Early Detection & Innovation
Providence researchers save lives every day
1 in 3 people will be diagnosed with cancer in their lifetime. Providence works tirelessly in the areas of patient care, research, education, clinical trials, and cutting-edge treatments for cancer. The Cancer Institute is powered by a highly connected network of cancer specialists who care for more than 40,000 cancer patients each year. In partnership with Providence Research, the Institute has seen a 50% increase in genomic sequencing to improve the early detection of cancer.
"Our combination of cutting-edge delivery system and cutting-edge research gives our patients a tremendous advantage. Our employed primary care providers have cancer screening registries and automated outreach that enables best in class early cancer detection—when you then are able to refer those early diagnoses to the most advanced cancer providers with access to clinical trials, you have a winning combination!" — Douglas Koekkoek, MD, FACP, SFHM System CMO, Providence



Programs & Services

Staying at the forefront of our industry takes investing in programs as well as people. Your support helps us make necessary programmatic enhancements across the system, invest in caregiver education, and provide excellent service to our patients and community alike.

Clinical Research

Support the advancement of health with breakthrough research. We are an integrated system of scientists, caregivers, and scholars aligned across regions and services and at any given time, more than 700 research studies take place across our medical institutes with over 10,000 patients are enrolled in Providence-funded clinical trials.

Data & Technology

We are shaping the future of health care through the use of innovation in data and technology. Data and findings from our 5 million patients, 1,000 clinics, 51 hospitals and 125,000 caregivers gives our team a unique perspective and opportunity to make a breakthrough difference.
Galleri coming soon to U.S. Clinic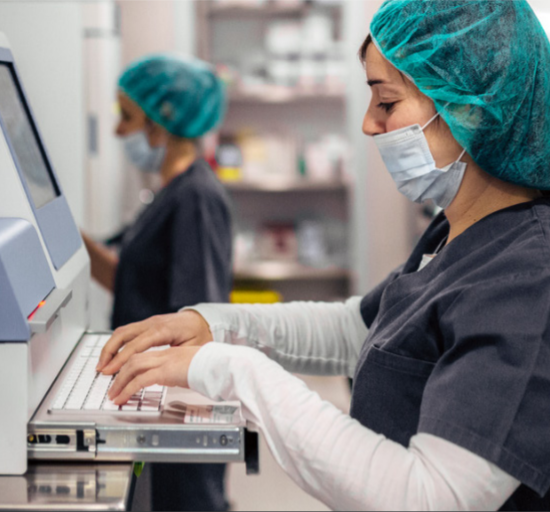 This month, GRAIL announced that Providence, a leading regional health system based in Renton, Washington, will be the first U.S. health system to offer Galleri as a complement to single cancer screening tests in the second quarter this year.

The Galleri test initially will be used by Providence at its California, Washington, and Oregon points of care. It could eventually be available across Providence's entire seven-state footprint.
That includes more than 50 hospitals and nearly 1,100 health clinics serving 5 million patients.
Dr. Amy Compton-Phillips, chief clinical officer at Providence, said the company will integrate the Galleri test into clinical care.
"When combined with the power of our genomics research, having a single blood test that can detect more than 50 cancers advances our goal of finding cancer early, enabling our providers to administer treatment when it's most likely to be successful and giving our patients the opportunity to achieve the best possible outcomes," she said in a press statement.