Providence Cancer Institute's "global-first" breakthrough in eradicating cancer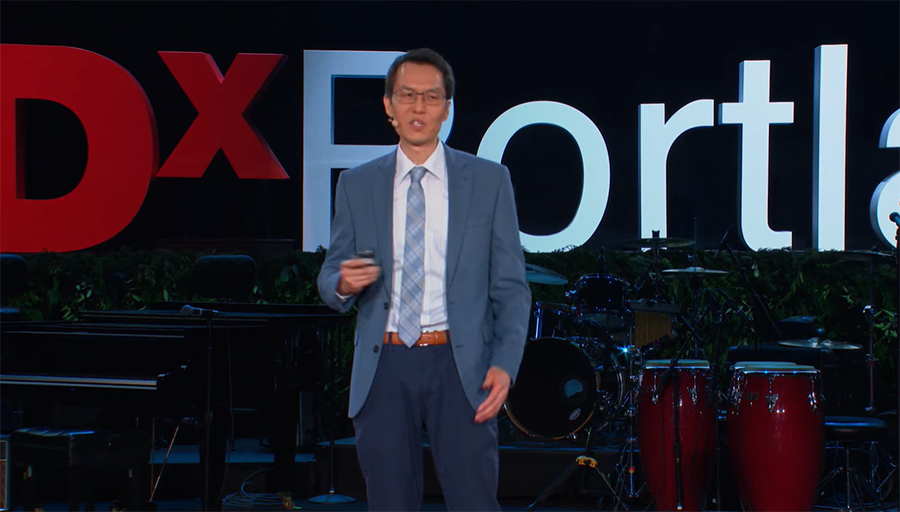 In this Talk:
Dr. Tran's breakthrough research, known as T-cell receptor (TCR) gene therapy, performs a T-cell receptor transplant which has shown to increase the effectiveness of fighting some cancers. Dr. Tran's lab at the Providence Cancer Institute in Portland, Oregon, was the first in the world to use this therapy to treat pancreatic cancer.


Dr. Tran's adoptive cell therapy, a form of immunotherapy cancer research, is based on the theory that the immune system is capable of curing cancer. A small number of T cells in the body are able to recognize and eliminate virus infected cells. Some T cells with a certain receptor can recognize cancer cells and target their own cancer cells.


Adoptive cell therapy removes T cells from a cancerous tumor and amplifies them to fight cancerous cells and re-infuse the T cells into the body. T cells targeting cancer mutations likely mediated the curative responses.


Dr. Tran reviews numerous case studies from clinical trials with immunotherapy and adoptive cell therapy highlighting the success of immunotherapy cancer treatment and what was learned.
Watch the full TedTalk, originally produced by TedxPortland, September 2022