Providence Offers Greater Awareness of Mental Health Services Amidst Isolation Due to the Pandemic
In this story:
Telehealth grew significantly during the crisis to reach more patients.
Work2BeWell is providing youth-led mental health education and advocacy programs, along with a clinically vetted curriculum for schools and youth groups.
Providers pivoted to meet substance abuse patients' immediate needs and review or adapt to techniques they'd already learned.

---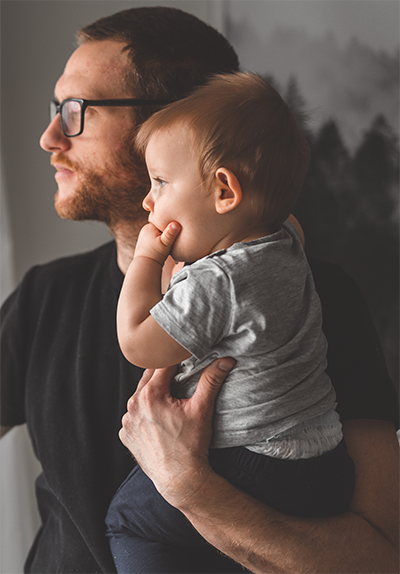 The unprecedented conditions created by the COVID-19 pandemic have been mentally and physically taxing for just about everyone. Anxiety over contracting or spreading COVID-19, uncertainty about transmission methods, loss of work, and social isolation have all been factors, and "Certain populations, age groups and jobs [have been] disproportionately impacted," says Arpan Waghray, M.D., chief medical officer at Providence Behavioral Medicine. Those most at-risk included young adults (ages 18-24), frontline and essential workers, and people of color.
As a result, Providence quickly pivoted to provide different support and care models. Telehealth, which existed before the pandemic, grew significantly during the crisis when providers realized how beneficial it was for many populations. Providence began offering same-day access to a behavioral health concierge program, with therapists trained in all modalities of care, including access to a telehealth chaplain.
"Behavioral health lends itself naturally to telehealth," Dr. Waghray says. Some are even better served this way, including parents with childcare issues, people with social anxiety and those with transportation difficulties.
The Providence substance abuse programs received more self-referrals for treatment during the pandemic as well, says Danilynn Benavente, an education and outreach specialist with the Providence St. Peter Hospital Chemical Dependency Center in Lacey, Wash. "We can't dismiss that COVID influenced first-time use or increased substance use. Many people reported that the impact of COVID increased their triggers for using," she says.
Online Mental Health Resources for Youth and Young Adults
The youth population experienced more symptoms of depression and anxiety than in years prior, leading to increased pharmaceutical treatments. For the 10-14 age range, prescriptions for these symptoms were twice as high as they were before the pandemic. "We noticed a greater need, mostly through pediatricians," Dr. Waghray says.
More than half of young adults (56%) experienced depressive disorder and/or anxiety as well, according to a report from the Kaiser Family Foundation (KFF). And 26% of young adults expressed suicidal thoughts, more than double the 11% rate of all adults.
The struggles were often due to isolation. Because young people were not able to spend time with friends in and outside of school, clinicians needed to suggest new ways for youth to creatively keep their minds occupied.
The Work2BeWell website has provided help to kids and their parents. The youth-led site provides mental health education and advocacy programs, along with a clinically vetted curriculum for schools and youth groups, says Robin Henderson, PsyD, chief executive of behavioral health for Providence Oregon. The site shares information on understanding the science of mental health, how to recognize when other kids are in distress, and how to have conversations with teens about mental health.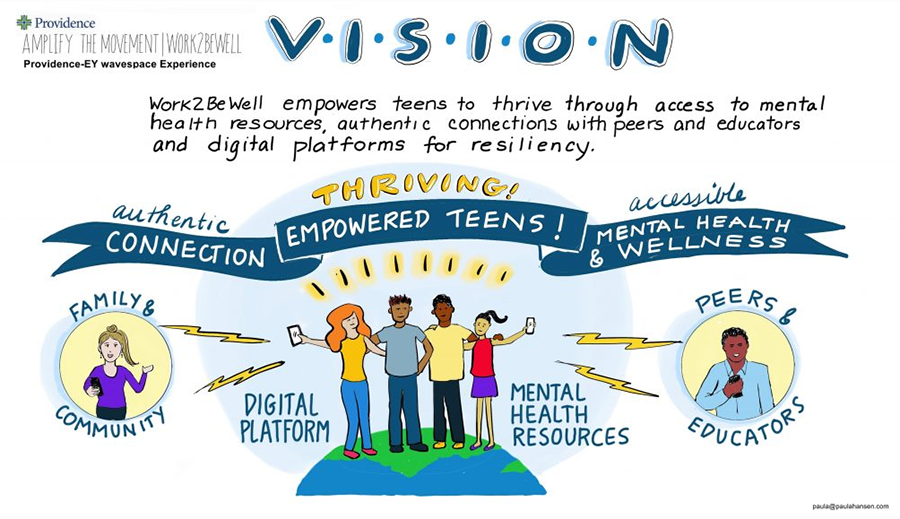 In addition to the Work2BeWell site, Providence has shared self-help tools through the CredibleMind website, which offers appropriate resources based on self-reported responses to issues like stress. "Not all kids coming back from college want to talk to a therapist. They want self-help but are overwhelmed and underserved by a Google search," says Dr. Waghray, who adds that some prefer learning from a podcast or app.
A New Focus for Patients Experiencing Substance Abuse and Dependency
The young adult population was more likely to report substance abuse compared to all adults, with 25% of young adults reporting it, compared to 13% for all adults, per the KFF report. Additionally, 13% of adults reported that stress from COVID-19 led to new or increased substance use, according to a Centers for Disease Control and Prevention (CDC) report from June 2020.
Providence St. Peter Hospital Chemical Dependency Center pivoted to phone or video visits and support groups, which was difficult for some patients to adjust to, while others found the virtual setting optimal, according to Benavente. The staff emphasized emotional wellness, validating what the patients were going through. "Early on we focused on gauging how people were doing at that moment with processing, problem solving and crisis interventions," she says. "We focused on the here and now rather than continuing with our curriculum."
Changing the focus allowed providers to meet patients' immediate needs and review or adapt to techniques they already learned. That included suggesting exercise routines to do at home for patients who relied on working out or identifying social alternatives for those missing in-person gatherings.
A Silver Lining to the Pandemic?
One good thing to come out of the pandemic is the way people are recognizing mental health as essential. "People are realizing that mental health is a factor in their overall health. I don't think we can put that back in the box," says Dr. Henderson. "People are using routine language to talk about self-care, dealing with anxiety and depression, and processing trauma."