Making Whole Person Care the New Normal in Health Care
In this story:
Providence's Institute for Human Caring is strategically transforming health care to treat physical needs, as well as mental, emotional and spiritual needs.
The Institute helps health care providers implement whole person care with training and optimized record keeping.
The Institute helps families and communities talk about how they want to be cared for, including quality of life for aging elders, seriously ill people and loved ones.
---

Providence's Institute for Human Caring is staffed by clinicians, educators, and health systems experts who believe everyone deserves the best care possible for physical health as well as for their emotional, social and spiritual well-being.

"The Institute is an engine for quality improvement system-wide for focusing our routine care on whole persons," says its founder and chief medical officer, Dr. Ira Byock. "The fundamental nature of illness and caregiving is deeply personal. So, while we have state-of-the art medical advancements and technology to treat patients, quality of care requires that the treatments we provide are consistent with values, preferences and priorities of each individual person we serve."
The Institute's strategy for whole person care includes multiple mutually reinforcing components to effectively enhance all aspects of human caring in health care at once, rather than incrementally:
Optimizing Systems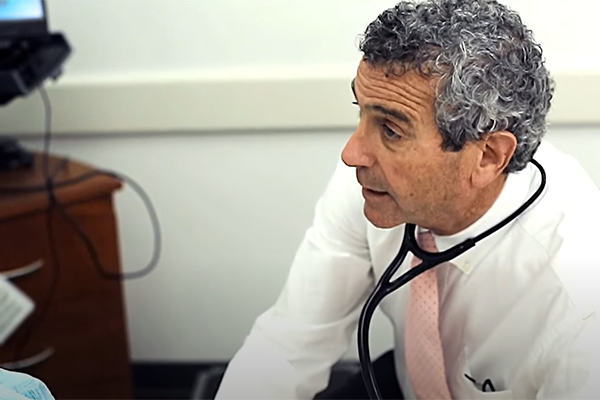 One key to the Institute's strategy around whole person care is streamlining clinician workflows and processes so they can readily implement whole person approaches when caring for their patients.
For example, the Institute has refined the way clinicians record advance care planning and goals-of-care conversations, so they can seamlessly access and update these plans alongside a patient's CPR status, advance directive and other end-of-life priorities from the patient's perspective. Having all of this information at their fingertips helps clinicians carry out patients' health care while respecting their wishes, easily.
"At Providence, we are well-positioned to be leaders in American health care, melding the best of diagnostics and therapeutics with unabashed tenderness for the people we serve. With community involvement and support, we can not only make our health system the best it can be, but our society and our culture live fully." - Dr. Ira Byock, M.D., FAAHPM, Founder/Chief Medical Officer, Providence Institute for Human Caring
Educating Providers
Another crucial component of Providence's whole person care is the capacity and skill sets of our caregivers to treat people who are seriously ill or nearing the end of life. The Institute's Advanced Communication Training builds clinicians' skills for asking the questions needed to design a highly personalized plan of care for each patient. The training program also gives clinicians free access to the online education modules of the Center to Advance Palliative Care.
Educating Patients and Engaging Communities
Providence partners with organizations like ACP Decisions©, The Conversation Project, and Honoring Choices to make powerful decision-making tools available to patients so they can be sure their medical care is aligned with their values, preferences and priorities. The Institute also provides these resources in faith communities, senior centers, workplaces and high schools, among other places, to encourage and support community-based conversations around improving care and quality of life for aging elders, seriously ill people and loved ones.
Optimizing Palliative Care
The Institute also partners with palliative care (PC) and executive leadership across Providence to develop a national model for high-quality PC. We are working to ensure that patients and their loved ones have consistent access to palliative care expertise.

To this end, the Institute's Palliative Practice Group is building sustainable financial models and exploring innovative care delivery models, such as TelePC, to meet people's needs. "We want families to feel that their loved ones are not just clean and cared for but honored and celebrated in the last days of their lives," says Dr. Byock.
Caring for Our Own

Storytelling and listening have proven clinical value for patients and caregivers. In collaboration with StoryCorps, the Institute's Hear Me Now program records stories from caregivers, patients, and communities to advance and foster a culture of listening across Providence. The Institute curates an extensive digital library of these stories—edited versions are on the Hear Me Now website; full recordings are archived at the American Folklife Center at the Library of Congress.
A Culture of Whole Persons Caring for Whole Persons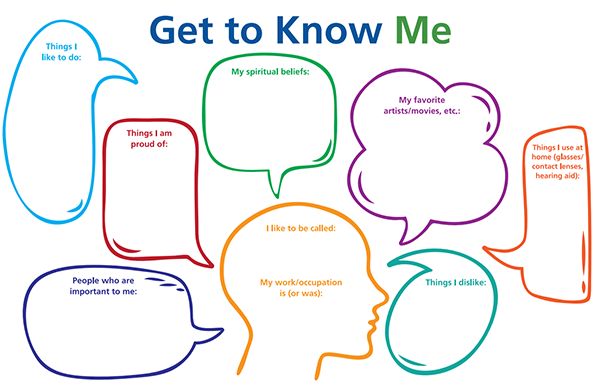 For hospitalized patients, including those in the ICU who are too sick to communicate with their doctors and nurses, the Institute's Get to Know Me posters enable patients and loved ones to visually remind all who enter a hospital room that the person who is ill has desires, needs, interests, accomplishments, and people whom he or she loves. Additionally, the Institute regularly sponsors and participates in cultural events because the arts can remind us of the richness of life, even in the most difficult times.
By simultaneously using the strategies above, Providence's Institute for Human Caring is transforming health care to treat physical needs, as well as mental, emotional and spiritual needs.

"Taking the best care of whole persons and their families should be routine and reliable," says Dr. Byock. "We can meld the best of diagnostics and therapeutics with unabashed tenderness for the people we serve. With community involvement and support, we can not only make our health system the best it can be, but our society and our culture live fully."