Investing in Technology to Develop Seamless Health Care Delivery Solutions
In this story:
Providence Ventures (PV) is a $300 million venture fund that invests in digital solutions for health care.
With 23 active portfolio companies, five of which now exceed $1 billion in value, PV's investments are paying off for the Providence health care system and the communities it serves.
---
"If you're a patient seeking multiple services across multiple specialties, that navigation and engagement can be very complicated—but it can be greatly simplified using digital technology." – Aaron Martin, chief digital officer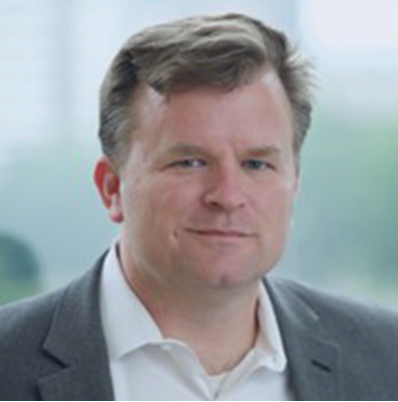 As chief digital officer at Providence, Aaron Martin's job is to create and continually improve consumer-facing digital platforms, apps and websites that Providence patients engage with to make their entire experience as easy to navigate as possible. "If you're a patient seeking multiple services across multiple specialties," he says, "that navigation and engagement can be very complicated—but it can be greatly simplified using digital technology."

One major facet of Martin's role in providing patients with a seamless health care experience is his management of Providence Ventures (PV). "We have a solid incubation process—which is unusual for a health system—primarily because we're based out of Seattle. We have 120 software engineers and product folks, most of whom, like me, are from tech companies like Amazon and Microsoft," says Martin.
In essence, Providence Ventures leverages digital opportunities to improve the entire health care ecosystem. "It all starts off with our digital strategy team, which works with Providence's clinical and operations staff to identify opportunities in health care that might be helped by digital. We work with these groups to prioritize opportunities in terms of the clinical and economic impact on our health system," says Martin.
Providence Ventures' Innovation Model
If Providence doesn't already have a particular health care delivery solution in its portfolio, Providence Ventures sets out to find a company in the market that has already built it and partners with them. And if there are no solutions in the market, PV builds a company from the ground up to provide the solution. "The 23 companies we work with, after a lot of evaluation, are absolutely crushing specific health care delivery problems," says Martin. And of these companies, three were built by Providence Ventures: Xealth, Wildflower Health and DexCare. Each is now improving patient's lives across numerous health care systems and communities.
"We partner very closely with these companies, and they are adding significant strategic value to our health system," says Martin. "Simultaneously, we also partner with other major health care systems across the country, so they can improve their digital services as well, and help these incubator companies better serve all patients, and be successful doing it."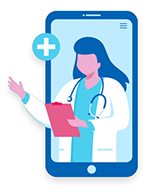 Xealth is an app that allows physicians to prescribe anything that is not a pharmaceutical as if it were a pharmaceutical, directly to a patient's electronic medical record. "The patient can see the recommendation from their doctor right in the Providence app, and they can buy it wherever it's convenient for them, and the recommendation stays with their medical records for future reference," says Martin.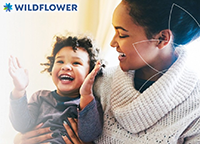 Wildflower Health is a platform that helps women navigate pregnancy, delivering a clinically integrated, digital platform for OB-GYN providers that enhances patient experience and provider effectiveness for both telehealth visits and in-person office visits during and after pregnancy. "We're Wildflower Health's biggest health system customer, United Health is their biggest payer customer, and their biggest employer customer is Apple. So they're doing really well," says Martin.
DexCare is the latest technology launch by Providence Ventures. As an e-commerce platform for health care designed to aggregate consumer demand, it helps patients navigate to the right venue of care and intelligently determines overall demand across all lines of care to make appointment scheduling match health system capacity.
"The reason we go to all this trouble is that it allows us to punch way above our weight in innovation," says Martin. "At the end of the day, we're making these investments in the long-term viability and growth of innovative tech companies, so we can continue to deliver on our mission to improve the health and quality of life of everyone in our communities—that's the number-one reason we're doing it," says Martin.