Experimental approach to treating pancreatic cancer heralded as a success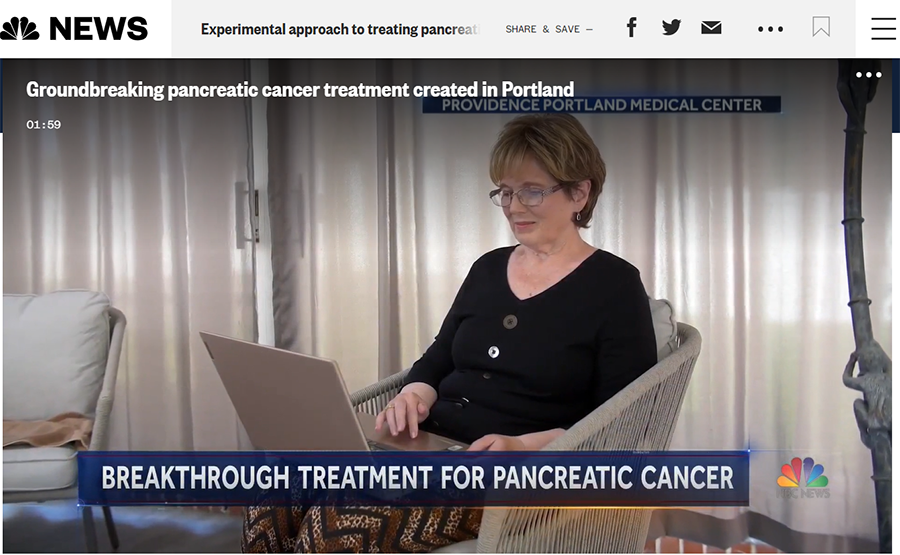 In this Story:
When Kathy Wilkes asked her hometown oncologist in Ormond Beach, Florida, about her course of action, his only answer was chemotherapy. She knew there must be another option for treatment.
Providence Cancer Institute's experimental approach involved taking a sample of Wilkes' T cells, a type of immune cell that attacks invaders in the body. Scientists then genetically modified these cells, reprogramming them to recognize and attack tumor cells. The T cells were then multiplied billions of times in a lab, before being delivered back in Wilkes' body via a single intravenous infusion.
"I thought, 'That is the trial I want.' I knew that that was the trial that was going to save me, save my life. I just had that feeling,"—Kathy Wilkes, Providence patient
Watch and read the full story, originally published by NBC News, June 2022