About Us
At Providence, we are driven by the belief that health care plays an essential role in every aspect of our lives.
At Providence, where faith leads our way, we invite you to come exactly as you are, including where you come from and what you believe. To bring your whole self—mind, body and spirit—and know we'll always walk alongside you, in all the moments of your life.
Our service to all is steeped in tradition. When the Sisters arrived in the Pacific Northwest in 1856, they came to answer a call for help from a new pioneer community. What they found were many communities in need of service, and so with dedication to the mission and collaboration with like-minded partners, their ministry grew to what is now a five-state health system. Providence continues a tradition of caring that the Sisters of Providence began more than 158 years ago.
Our Mission
As expressions of God's healing love, witnessed through the ministry of Jesus, we are steadfast in serving all, especially those who are poor and vulnerable.
Our Impact
At Providence, we use our voice to advocate for vulnerable populations and needed reforms in health care. Fostering a culture of philanthropy enables Providence to support the needs of its patients and caregivers, and provide compassionate community-focused healthcare - regardless of coverage or ability to pay.
In an increasingly uncertain world, we believe the generosity of others can make health for a better world a reality.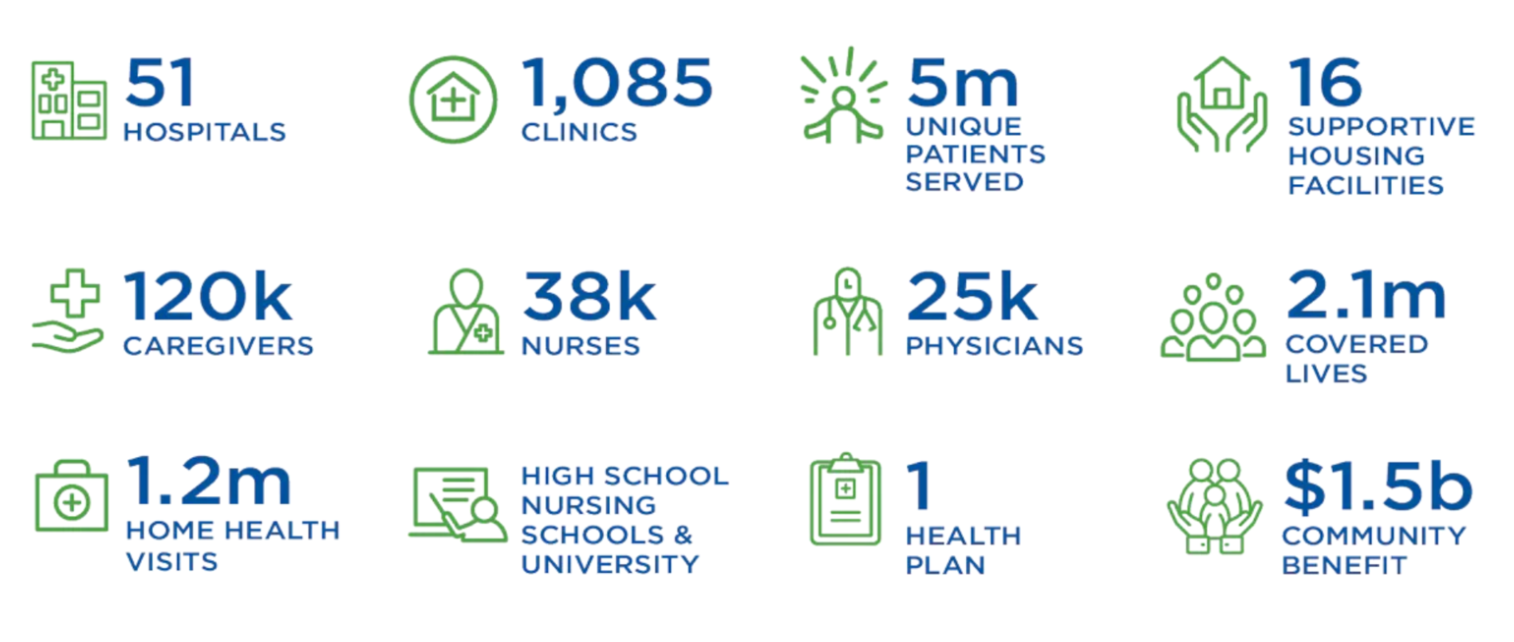 Why Support Our Foundation
For more than 165 years, Providence has been committed to delivering high-quality, compassionate health care for everyone. Providence National Foundation, launched in 2021, is the philanthropic arm of the comprehensive Providence health care system spanning the Western United States. By leveraging the good work of the 40 local ministries and staying true to our values, the National Foundation is able to address large systemic challenges and contribute to health for a better world.

Compassion
We reach out to those in need and offer comfort as Jesus did. We nurture the spiritual, emotional and physical well-being of one another and those we serve. Through our healing presence, we accompany those who suffer.
Excellence
We set the highest standards for ourselves and our ministries. Through transformation and innovation, we strive to improve the health and quality of life in our communities. We commit to compassionate, safe and reliable practices for the care of all.
Dignity
We value, encourage and celebrate the gifts in one another. We respect the inherent dignity and worth of every individual. We recognize each interaction as a sacred encounter.