Providence National Foundation harnesses the power of philanthropy to help solve some of our nation's most complex and systemic health issues—to propel meaningful progress toward making world-class health services accessible for all.
Providence believes health is a human right and recognizes that long-standing inequities and social determinants have led to health disparities in our diverse communities. Our donors share this belief and see innovation and research as catalysts to clinical excellence. They know that world-class caregivers, who represent and understand the patients they serve, can offer better patient care. And they know that mental health and wellness are essential for every person to live their healthiest life.
If these issues are also important to you, we invite you to join us. With your philanthropy, together we can positively impact the health of our communities for generations to come.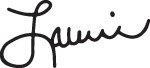 Laurie C. Kelley
Chief Philanthropy Officer

"Donor investment in Providence strengthens our ability to improve the health of our nation, providing services and programs that positively impact the lives of millions of people in our care by helping them heal and live well."

— Rod Hochman M.D., President & CEO, Providence
Progress through Philanthropy
The National Foundation features a Board of Directors comprised of some of the nation's most well-regarded thought leaders and doers along with Providence's top executive leaders and industry experts.
Our Funding Priorities
---
Your generosity can change the future of health.
Every day, your donations create progress toward a healthier tomorrow for people in our communities.
Your investment can make an immediate and long-lasting impact. With you, Providence can respond to today's most pressing community health care needs and develop solutions to address long-term, complex challenges—to provide care that values and nurtures every person.
Below are the current National Foundation funding priorities. If there are other areas where you'd like to create impact or ways you'd like to contribute, please reach out to Laurie Kelley, Chief Philanthropy Officer, to explore opportunities. Thank you for your generous consideration.
Community Health Workers

Providence National Foundation

Connect neighbors and patients to social and health services.
CHW's trusting relationship with their communities enables them to serve as a liaison between health/social services and the community they are from. The CHW workforce is a crucial component of the healthcare system as they have been shown to have a deep impact on patient wellness and support neighbors with addressing health related social needs.
With you, CHWs can help create better health outcomes for those who are most vulnerable.

Providence Nursing Institute

Providence National Foundation

Help us build a strong nursing workforce.
The pandemic has stretched many nurses to their physical and/or mental limits and large numbers are walking away from the profession.
With your support, we can provide our valued nurses with professional development and advancement opportunities and attract new nurses—to ensure our ability to provide all patients with world-class care.

Mental Health & Well-Being Innovation Challenge

Providence National Foundation

Empower Providence caregivers to create innovative, impactful solutions.
Help catalyze and accelerate new programs and approaches to address behavioral health and well-being by supporting a Providence caregiver innovation challenge.
With you, we have the opportunity to tap into our subject-matter experts to harness innovative solutions that drive measurable impact and improve and enhance the well-being of our communities.

Work2BeWell

Providence National Foundation

Support Work2BeWell to improve teen mental health.
Work2BeWell activates and empowers teens, educators and communities, offering content and curriculum to normalize the conversation about mental health and reduce the stigma that surrounds it—addressing the most current and pressing needs in teen communities.
With your support, we can promote teen wellness across the country.

Providence Ready

Providence National Foundation

Help Providence recruit a diverse, next-generation workforce.
Your support can help grow and diversity Providence's workforce by providing recruitment opportunities—including paid internships for college seniors and graduate students, paid internships for high school students and immersive learning experiences—to attract a next generation of health care workers who represent the diverse communities served throughout our care footprint.

Trial Connect

Providence National Foundation

Help improve access and representation in research
Underserved populations and people of limited economic means face significant barriers to access care and have lower enrollment rates in cutting-edge clinical trials.
With you, we can fundamentally transform clinical trial enrollment and ensure the power and potential of cutting-edge medicine is accessible to all patients.