Building on the legacy and philanthropic success within our seven-state system—and leveraging our position as one of the nation's largest nonprofit health systems—we've launched the Providence National Foundation and created funding priorities to address some of the most pressing health challenges facing our population today.

With your support, we can help solve some of our nation's most complex and systemic health issues and effect meaningful progress toward making world-class health services accessible for everyone, especially those who are most vulnerable.

Thank you for partnering with us to do this important work.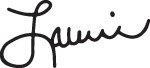 Laurie C. Kelley
Chief Philanthropy Officer

Progress through Philanthropy
The National Foundation features a Board of Directors comprised of some of the nation's most well-regarded thought leaders and doers along with Providence's top executive leaders and industry experts.
Our Funding Priorities
---
At Providence, we are reimagining the future of health. Our mission calls us to see the human connection that unites us all as we continue the work of our founding Sisters to serve people in need. Our caregivers are the heart of our care experience, but you, our generous donors and supporters, are the ones who make lifesaving, breakthrough treatments possible for patients right now and pave the way for future impact and a healthier world. With you, we can help those who need us most. Thank you for making this meaningful work possible.
Whole Person Care

Providence National Foundation

Provide affordable, equitable and person-centered care with world-class outcomes.

Providence values a diverse workforce that feels included, appreciated and inspired to carry on our mission. We train caregivers to understand each patient's values, preferences and priorities to provide more personalized care as we seek to deliver a simplified consumer and patient journey through innovative, digitally-enabled access models.



Innovation

Providence National Foundation

Advance technology, data and research to shape the future of health care.

Data and technology can have a transformational impact on the future of health care—from telehealth to genome sequencing, data mapping to scientific investigation—to help identify and address some of the most complex problems in health care.



Clinical Institutes

Providence National Foundation

Ensure excellence in patient care through caregiver expertise and continued research.

Providence's clinical institutes are world-class centers of excellence, empowering our caregivers with the latest research, data, best-practice findings and professional development needed to ensure quality health services are accessible to patients in every community we serve, from rural areas to large cities.



Vulnerable Communities

Providence National Foundation

Provide compassionate services and treatment to heal our vulnerable communities.

Providence works to remove causes of oppression to achieve community wellness. We treat the social determinants of health—housing, mental health, substance misuse, emotional and physical abuse—as integral to creating the highest level of health for all people.



Health Equity

Providence National Foundation

Promote greater equity by eliminating disparities in health care.

At Providence, we believe health is a human right and people of all backgrounds, cultures and identities deserve the best, most comprehensive care possible care. We are committed to championing health equity and finding effective solutions that reduce and resolve health disparities.



Environmental Stewardship

Providence National Foundation

Improve operating practices to become carbon negative by 2030.

With a footprint in Alaska, California, Montana, New Mexico, Oregon, Texas and Washington, Providence is committed to mitigating the environmental impacts of our operations in the communities we serve. We will work tirelessly to become carbon negative by 2030.