Bereavement Services
Providence TrinityCare Foundation
At Providence TrinityCare our bereavement team is available to encourage healing, health, strength, and confidence for anyone who has experienced the death of a loved one within the last two years.
Give Now
Supporting through Grief
We focus on support groups that specialize in bereavement services for adults, teens, and children. They are staffed by graduate-level mental health interns, and trained volunteers.
Philanthropy makes the difference in many of the services we provide our patients and families. Through philanthropy, the Providence TrinityCare Foundation has funded many of our patient programs and services to support grieving families.
Examples of a few of the important needs filled by your support of our Bereavement Services:
Bereavement counseling and support groups for families and the community
Emotional and spiritual support through licensed social workers and chaplains
Supportive services for siblings and extensive bereavement support for family and friends
The Gathering Place, open to anyone in the community, is where support groups meet and people get the help they need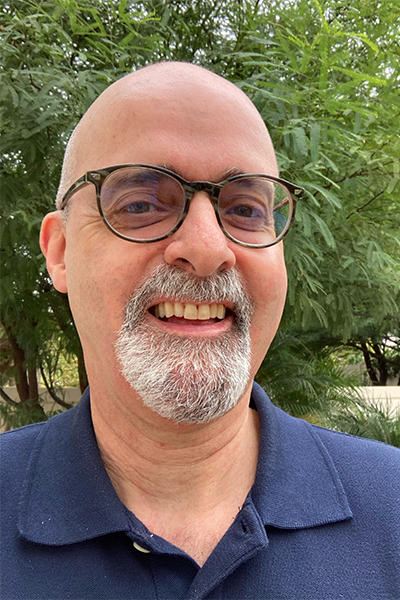 Rick Ortolano has been a chaplain with Providence TrinityCare for more than 15 years. After graduating from seminary in the Bay Area during the 80s, he moved to the East Coast where he became a teacher of religious studies. Several years later, he moved to Southern California and became acquainted with TrinityCare Hospice when he volunteered to help with the bereavement support programs for families suffering from a loss. When Rick heard that TrinityCare was expanding its spiritual care team and hiring a chaplain, he quickly applied and was a perfect fit.
His interest with hospice began when he attended a seminar on death and dying.
"Yes, I know it's not for everybody. But for me it made sense. I'm feel honored to help people. I feel privileged to go to work each day. It's rewarding. I bring hope to patients and their family that this does not need to be a terrible experience. I have a saying: 'Practicing active listening.' When people feel heard and understood they open up and come to an acceptance."
TrinityCare is fortunate to be part of the Providence Health System and has a Clinical Pastoral Education program for all chaplains. The program brings together theological students, qualified laypeople, and clergy of all faiths (pastors, priests, rabbis, imams, and others) into supervised encounters with people in crisis. "I've been mentored and have been a mentor. It's a wonderful program!" Rick says.
Read More