Layla Paige's Nature Walk for TrinityKids Care
Saturday, October 9, 2021

Thank you for joining us! Our event has passed, but you can still make a gift in support of TrinityKids Care.
Give Now
Community and corporate leaders, children and their families gathered October 9, 2021, for our third annual Layla Paige's Nature Walk for TrinityKids Care--a nature walk through the beautiful gardens and waterfalls of South Coast Botanic Garden. The event included entertainment, food and activity booths, raffle prizes, and art created by TrinityKids Care patients and their families.
The annual event celebrates the life and legacy of Layla Paige and all patients and families touched by TrinityKids Care. All proceeds benefit TrinityKids Care, a program of Providence TrinityCare Hospice.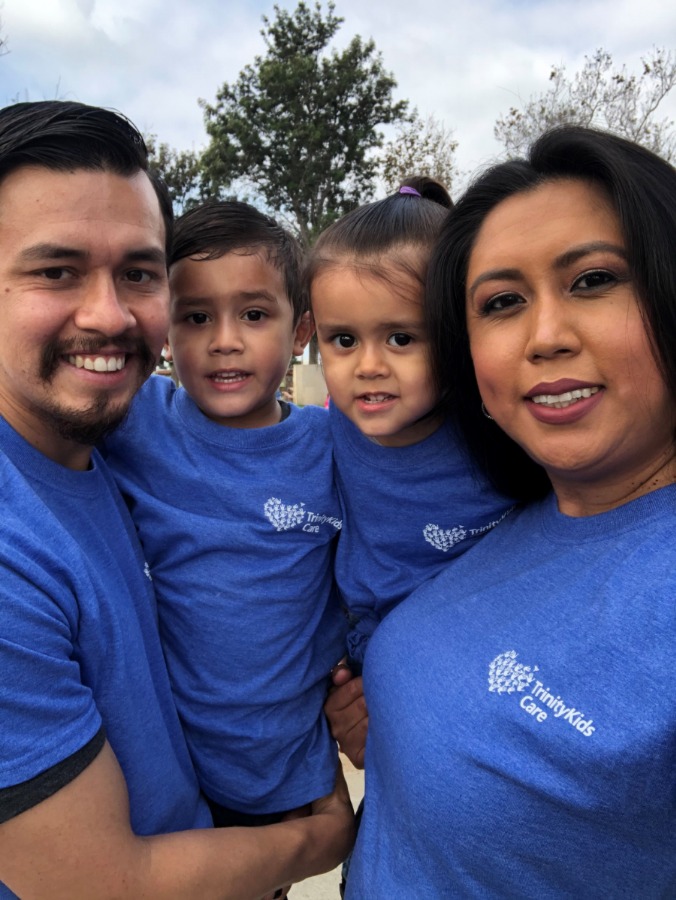 Register and Fundraise for the Walk
Join Us Today!
Form a team, join an existing team, walk with your family, invite your friends !
$40 per person
$15 for children ages 3 – 17 years
No charge for children under 3 years
Registration fee includes Layla Paige Nature Walk T- Shirt and raffle tickets.
After you register, invite your family, friends, and co-workers to sponsor you!
Commit to fundraise in honor of Layla Paige and in support of TrinityKids Care and win great prizes at every level.
$500 and above – $50 Restaurant Gift Cards / 5 additional raffle tickets
$1,000 and above – $100 Amazon Gift Cards / 10 additional raffle tickets
$2,000 and above – Fitbit Charge 4
$3,000 and above – Aquarium of the Pacific Behind the Scenes Tour for 4 /15 additional raffle tickets
$5,000 and above – Two Disneyland One-Day Passes
8:00 a.m. – Registration opens
9:00 a.m. – Opening Ceremonies – Join us for entertainment, group warm-up exercises and more!
9:30 a.m. – LAYLA PAIGE'S NATURE WALK FOR TRINITYKIDS CARE
10:00 a.m. – Family fun booths, food, drink, entertainment, raffle TKC art auction, and more!
11:00 am – Raffle prize winners announced
Family Fun Booths
Layla Paige's Nature Walk will be a fabulous day for adults and kids of all ages. Join us for craft tables, bubble machines, game tables, selfie photo booths, and more – something for everyone!
Food and Drink
Water will be available at the Walk and on the trail.
Bagels, fresh fruit, orange juice and granola bars should give you plenty of energy and, don't miss the cotton candy, popcorn and shaved ice machines!
TrinityKids Care Art Auction
Stop by the TrinityKids Care art auction to bid on original paintings created by TrinityKids Care patients, or their family and friends influenced by the work of TrinityKids Care.
Sponsorships Make a Difference!
Thank you to our 2021 sponsors:

Orchid/Presenting
The Jacqueline M. Glass Family
Scott and Jan Sharpe
Laura Khouri and Michael Hayde
Lily
Rose
PFI Advisors
Hibiscus

Catherine R. Melton
Providence Little Company of Mary Medical Center
RBC Wealth Management
Mark and Mary Tiffany
Vistas For Children/Jr. Vistas
Jim Zapp and Beth McGlynn
PV Juniors
Plumeria

American Hondo Motor Co., Inc.
Dr. Glen and Joyce Komatsu
Port of Long Beach
Doug and Lynn Taylor
Tortuga Wealth Management
In-Kind

Double Tree by Hilton, Torrance
Evolution Academy of Martial Arts
Lattes on Location
Lazy Acres Natural Food Market, Hermosa Beach
Lisa's Bon Apetite
Mariscos El Chuy
Real Sodas in Real Bottles, Ltd
Torrance Bakery
Learn About Sponsorship Levels

The Beneficiary—TrinityKids Care
TrinityKids Care, the only dedicated pediatric hospice and palliative care program in Los Angeles and Orange Counties provides compassionate end-of-life care to children and adolescents. TrinityKids Care was created in 2001 to help children with life-limiting illnesses live as normally as possible for as long as possible in their own homes. The mission of TrinityKids Care to provide compassionate service to all regardless of their ability to pay is made possible through the generous support of the community. Layla Paige was one of the nearly 2,000 patients cared for by TrinityKids Care since its inception.
If you have questions or need more information, please contact
Providence TrinityCare Foundation
5315 Torrance Blvd., Suite B-1
Torrance, CA 90503
310-543-3440
stephanie.turner2@providence.org